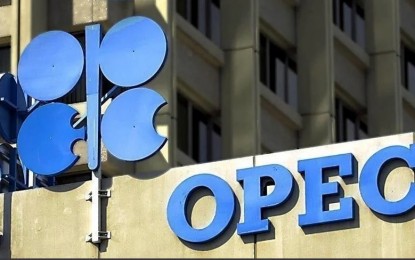 ANKARA – Oil prices rose on Friday over a weakening US dollar, making dollar-indexed crude oil cheaper for investors, while contradicting statements of top OPEC+ ministers raised market uncertainties ahead of the group's impending meeting.
International benchmark Brent crude traded at USD76.40 per barrel at 09.56 a.m. local time (0656 GMT), a 0.18 percent rise from the closing price of USD76.26 a barrel in the previous trading session on Friday.
The American benchmark West Texas Intermediate (WTI) traded at the same time at USD72.08 per barrel, up 0.35 percent from the previous session's close of USD71.83 per barrel.
The declining value of the dollar was the main factor driving the increase in dollar-indexed oil prices on the last day of the week.
The US dollar index, which measures the value of the American dollar against a basket of currencies, including the Japanese yen, British pound, Canadian dollar, Swedish krona and Swiss franc, declined 0.16 percent to 104.01 early Friday.
However, risks remain as the credit rating agency Fitch on Wednesday placed the US's triple-A rating on watch for a possible downgrade while discussions are ongoing on the debt limit in the country.
Fitch expressed confidence in a potential agreement but noted that the risk that the government would default on certain of its commitments had grown.
House Speaker Kevin McCarthy, however, said negotiations with the White House over raising the US debt limit were still hung up over a disagreement on future spending plans.
Meanwhile, commercial crude oil inventories in the country recorded a massive plummet of around 12.5 million barrels to 455.2 million barrels, higher than the American Petroleum Institute's expectation of a drop of 6.7 million barrels.
The markets are currently monitoring a forthcoming meeting of the OPEC+ group, and investor concern has increased due to conflicting statements made by two of the organization's key producers, Russia and Saudi Arabia.
Investors anticipate that OPEC+ producers will decide to reduce output once more starting next week after Saudi Energy Minister Abdulaziz bin Salman warned oil traders to "watch out." However, Russia's deputy prime minister Alexander Novak hinted that the group's present production strategy will continue when he declared on Thursday that energy prices were approaching "economically justified" levels.
Novak also said the price of Brent crude oil may slightly exceed USD80 per barrel by the end of this year, fueled by an increase in demand in the summer and OPEC+ output reductions.
"But I repeat once again: we do not have the task of inflating prices; there is the task of balancing in order to ensure the interests of both producers and consumers," he said. (Anadolu)