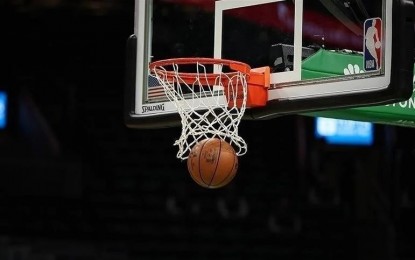 ANKARA – The Boston Celtics beat the Miami Heat 110-97 to force Game 6 in the NBA Eastern Conference finals on Thursday.
Celtics were led by Derrick White, who scored 24 points against the Heat at Boston's TD Garden. Marcus Smart had 23 points and five steals.
Boston pair Jayson Tatum and Jaylen Brown scored 21 points each. Tatum also took eight rebounds and made 11 assists.
Duncan Robinson led Miami with 18 points. Bam Adebayo tallied 16 points and eight rebounds.
Miami's Jimmy Butler racked up 14 points, and his teammate Caleb Martin finished with 14 points.
Following the away loss, the Heat are on a 3-2 lead in the series. The next game will be held in Miami on Saturday.
The Heat are in need of a win to reach the 2023 NBA finals, while the Celtics must win to survive.
If the Celtics tie the series, Game 7 will be played on Monday in Boston.
The Denver Nuggets from the Western Conference have already booked their place in the finals.
The Nikola Jokic-led Nuggets on Monday swept the Los Angeles Lakers to earn their first-ever appearance in the NBA finals. (Anadolu)