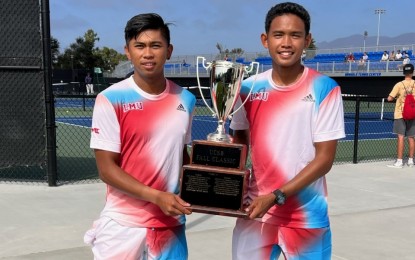 MANILA – Fourth seeds John Bryan Otico and Arthur Craig Pantino defeated No. 5 pair Elbert Anasta and Noel Damian Jr., 7-5, 6-0, to capture the men's doubles title in the Metro Manila Open tennis tournament at Philippine Columbian Association (PCA) indoor shell court in Paco, Manila on Saturday.
It was the second title victory for the Loyola Marymount University teammates who were also champions at the University of California Santa Barbara Invitational tournament in October 2022.
On Sunday, they will duel in the best-of-five singles final at 1 p.m., with the winner earning bagging PHP300,000 in cash and the runner-up half the amount.
"We're happy to win. We both did our best," the 23-year-old Otico said after the match.
Pantino, 22, said they played better in the second set.
"We gained a lot of confidence after winning the first set," Pantino said.
The 40-year-old Army sergeant Anasta, teaming up for the first time with Damian, admitted they were outperformed by their younger opponents.
"We did everything possible to beat them but they are so good, especially in the second set. They played with so much confidence," said Anasta, who won the 2022 PCA Open doubles title with Jeson Patrombon
The women's singles final between No. 1 seed Marian Capadocia and No. 2 seed Alexa Joy Milliam is scheduled at 10 a.m. The winner will take home PHP150,000.
"It will be an interesting match that we're both excited about," said the 5-foot-8 Otico, the youngest PCA Open champion when he won the title at 18 years in 2017.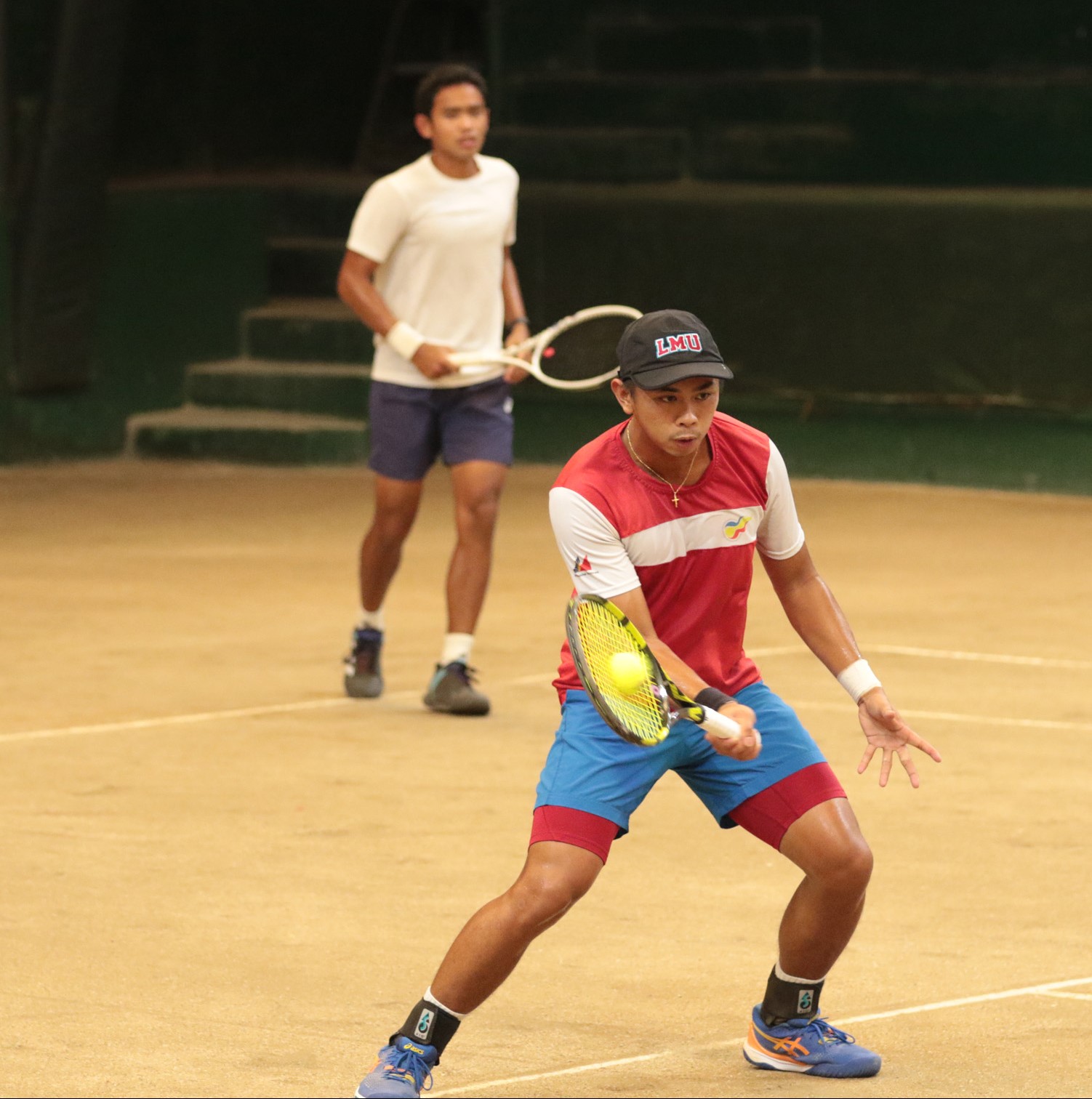 Both spent their junior years training under Jun Toledo at the Philippine Tennis Academy before leaving for the United States to study.
Otico, who hails from Maramag, Bukidnon, recently graduated from LMU with a business management degree, while Pantino, a native of Cebu City, is an incoming sophomore taking up Sociology.
In the women's doubles finals, qualifiers Elizabeth Abarquez and Rovie Baulete pulled off a 6-3, 1-6, 10-3 upset victory over top seeds Shaira Hope Rivera and Alyssa Mae Bornia.
"We did not expect to be in the finals that's why we're very happy to win our first title," said 21-year-old Abarquez, also from Cebu province.
"We know it's hard to beat Shaira and Alyssa. They're both good players so we stepped up and our efforts were rewarded," said Baulete.
Abarquez and Baulete, who will share PHP50,000 in cash, are rookie members of University Athletic Association of the Philippines champion National University skippered by Bornia. (PNA)