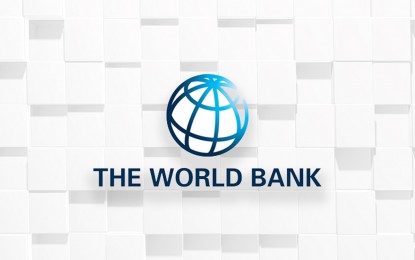 MANILA - The World Bank has approved a USD100 million agriculture development project to help boost the livelihood of farmers and fisherfolk in indigenous cultural communities in the southern Philippines.
In a statement over the weekend, World Bank said the Mindanao Inclusive Agriculture Development Project (MIADP) is expected to benefit around 120,000 farmers and fisherfolk in selected ancestral domains in Mindanao.
The project will be implemented by the Department of Agriculture (DA), along with implementing partners that include the National Commission on Indigenous Peoples (NCIP).
Twenty-six ancestral domains will be involved, including in the Bangsamoro Autonomous Region in Muslim Mindanao (BARMM). The communities included in the project are among the poorest and most vulnerable in the country.
The World Bank said that while Mindanao contributes 33.4 percent of the total value of agricultural production in the Philippines, a big amount of agricultural land in ancestral domains remains unused or under subsistence cultivation by indigenous peoples.
"Mindanao is home to about 25 percent of the Philippines' population but accounts for 35 percent of the country's poor. Poverty in indigenous cultural communities is even higher, with 68 percent living below the poverty line. Initiatives that aim to improve people's living conditions, while actively involving them, are vital for strengthening inclusive growth in the country," said Ndiame Diop, World Bank country director for Brunei, Malaysia, Philippines and Thailand.
The MIADP will help address the several barriers that hinder development in ancestral domains such as inadequate road infrastructure, landslides causing extended periods of isolation, and limited access to technical services, markets, finance, electricity, internet, and telephone services.
In particular, the fund will be used for the rehabilitation or restoration of roads and bridges, installation of agricultural tramline systems, and the construction of small-scale and solar-powered irrigation systems.
The project will also provide potable water systems and post-harvest facilities such as storage units and trading posts, and support the development of agriculture and fishery enterprises in selected ancestral domains, integrating natural resource management and climate-smart agriculture (CSA) practices, as well as adopting indigenous knowledge, systems, and practices to ensure sustainability and build climate resilience.
"Investments in infrastructure would improve access to all-weather roads which is expected to facilitate women's access to health care, childbirth facilities and hospitals, social services, and education," said World Bank senior agriculturist Mio Takada.
"Prioritizing support to women's groups and provision of associated skills training will expand economic opportunities for women, improving household incomes, and women's welfare," Takada added. (PNA)