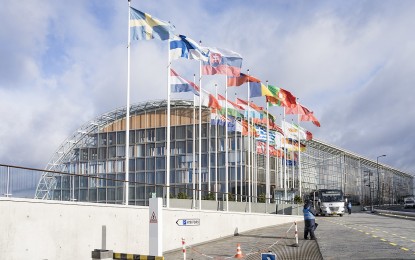 BRUSSELS — The European Investment Bank (EIB) lending to circular economy projects has consistently increased over the years, amounting to €3.4 billion over the past five years, with a record level of €1.1 billion alone in 2022.
The figures were released ahead of the World Circular Economy Forum 2023 (WCEF 2023) slated for May 30 to June 2 in Helsinki, Finland.
Nevertheless, the financing gap remains huge for the plastics recycling sector alone, the EIB study "Cutting plastics pollution – Financial measures for a more circular value chain" found an estimated investment gap of at least €6.7 billion to achieve Europe's plastics recycling targets.
The EIB has also been building strong partnerships with multilateral development banks and civil society organizations to accelerate the transition to a circular economy.
Ambroise Fayolle, EIB Vice-President responsible for financing environment, climate action and the circular economy said: "It is very clear today that there can be no transition to a carbon-neutral economy without a transition to a circular economy, one where we keep resources in use for as long as possible and significantly reduce waste. Financial institutions have an important role to play as one of the drivers of the transition to the circular economy. In the last five years, the EIB provided €3.4 billion to co-finance 118 circular economy projects in a variety of sectors and stands ready to do more to help meet the lending needs of its partners in this domain." (WAM)