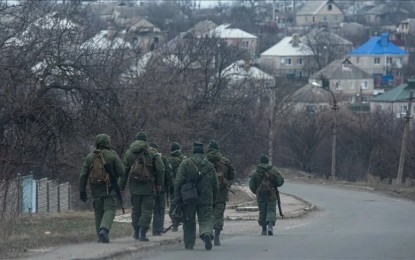 MOSCOW – Attacks by unmanned aerial vehicles (drones) on Saturday caused explosions in two western Russian regions, Pskov and Tver.
According to a statement on Telegram by Tver Governor Mikhail Vedernikov, an administrative building of an oil pipeline was damaged by attacks by two drones in the settlement of Litvinovo in the Nevelsky district.
Separately, Tver Governor Igor Rudenya said on Telegram that a drone crashed near the village of Yerokhino in the Andreanopolsky district.
No casualties were recorded.
In recent months Ukrainian intelligence has launched a series of attacks on Russia's neighboring regions using unmanned aerial vehicles, according to Russian officials. (Anadolu)