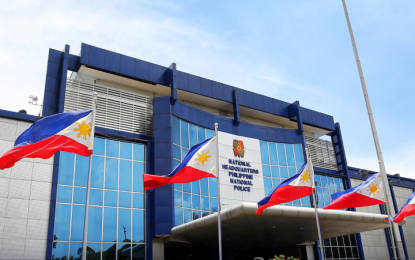 MANILA – The Philippine National Police-Firearms Explosive Office (PNP FEO) has revoked all gun licenses and permits of a former mayor of Langiden town in Abra for misdeclaration and having different signatures affixed to all documents concerning his firearms.
The official was identified as Artemio Cirillo Donato Jr., a resident of Barangay Baac in Langiden, Abra.
Aside from his license to own and possess firearms (LTOPF) and firearms registration (FR), the FEO also revoked Donato's permit to carry firearms outside residence (PTCFOR).
In a statement Monday, the FEO said the move is a result of the continuous evaluation and audit of uploaded documents for the application of LTOPF and FR where it appeared that Donato "misdeclared the true and correct qualifications, the type of license and other license/s he possesses."
"Likewise, Mr. Donato bears different signatures on his other documents such as the Firearm Registration Form for the transfer of firearm, Firearm Registration Form for a newly purchased firearm, and the Deed of Sale of Firearm uploaded. This only showed that the application forms and Deed of Sale are void, and there are misrepresentations, misdeclarations/falsity committed, thus he has not completed the standards and requisites for issuance and obtaining an LTOPF to allow him to acquire firearms and ammunition," the order read.
FEO records also showed that Donato has 15 assorted firearms registered in his name.
The FEO also directed the former mayor to surrender all registered firearms under his name to the Regional Security Unit Cordillera (RSCU COR).
"In this regard, you are directed to coordinate with RSCU COR or the nearest police station in your address to process the turnover and documentation of 15 firearms in your possession within 48 hours upon receipt of this notice," the PNP FEO said.
It added failure to comply would prompt the police force to take the "next necessary step for confiscation" of the firearms in Donato's possession.
In 2022, the PNP FEO revoked 41 licenses to own and possess firearms (LTOPF) for various violations and seized 201 firearms registered under licenses.
The grounds for revocation include involvement of the owners in violations like illegal drugs, illegal gambling, commission or pendency of a crime involving firearms and ammunition, prolonged non-renewal of a firearms license, illegal or unlawful transfer of firearms, violation of the election gun ban, revoked by order of the court and misrepresentation or submission of spurious supporting documents.
An LTOPF may also be taken back because of conviction of a crime involving moral turpitude or any offense where the penalty carries an imprisonment of more than six years; loss of the firearm, ammunition, or any parts thereof through negligence; carrying of the firearm, ammunition, or major parts thereof outside of residence or workplace without the proper permit or in prohibited places; dismissal for cause from the service in case of government official and employee; and noncompliance with reportorial requirements.
In the last four years, the PNP had revoked 240 LTOPF and seized 684 registered firearms.
Under Republic Act 10591 or the Comprehensive Firearms and Ammunition Regulation Act, an LTOPF is granted to an applicant who has passed the psychiatric test administered by a PNP-accredited psychologist or psychiatrist; passed the drug test by an accredited and authorized drug testing laboratory or clinic; passed a gun safety seminar which is administered by the PNP or a registered and authorized gun club; filed in writing the application to possess a registered firearm which shall state the personal circumstances of the applicant; presented a police clearance from the city or municipality police office; and never been convicted or is currently an accused in a pending criminal case before any court of law for a crime that is punishable with a penalty of more than two years. (PNA)