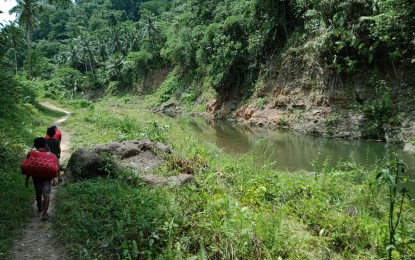 TACLOBAN CITY – Four suspected members of the New People's Army (NPA) were killed after a clash with government troopers Sunday on the outskirts of Catarman, Northern Samar.
Several firearms were seized after the clash, the Philippine Army's 803rd Infantry Brigade said on Monday.
The report said two male and two female combatants died during the 15-minute clash that took place past 2 p.m. in upland Mabini village.
"Acting on tips from residents on the presence of armed NPA rebels, our troops have been patrolling the boundaries of Catarman, Bobon, and Lope de Vega towns. It was almost an ambush since the NPA rebels opened fire on the patrolling soldiers," said Capt. Capt. Valben Almirante, spokesperson of the Army's 803rd Infantry Brigade.
The rebels belong to the NPA sub-regional guerilla unit deployed to reinforce the NPA front committee 2 dismantled by the military early this year.
After the clash, soldiers recovered two M16 rifles, two caliber 45 pistols, magazines, and the rebels' belongings.
"This is a huge setback since the front committee 2 is already dismantled and the unit that took over the area also lost some of their fighters in this encounter," Almirante added.
The military has been monitoring the movement of two remaining guerilla fronts in Eastern Visayas, all operating in Northern Samar.
They are hiding in the upland villages of Catubig, Las Navas, Silvino Lobos, Palapag, Mapanas and Gamay towns.
Several upland communities in the province are considered the hotbed of the communist terrorist group due to thick forests and poor road networks. (PNA)