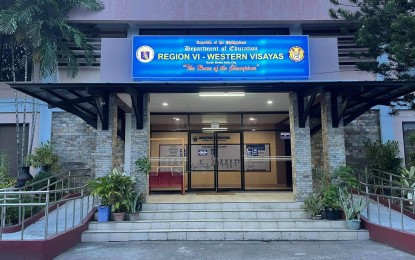 ILOILO CITY – Some 298 public schools in selected provinces and municipalities in Western Visayas (Region 6) have shifted to an alternative delivery mode (ADM) of learning as a precautionary measure against the possible effects of Typhoon Betty-enhanced monsoon rains this week.
"We are in close coordination with the local government units to ensure the safety of the learners and personnel as well. We adhere to their recommendation," said Department of Education (DepEd) Western Visayas information officer Hernani Escullar Jr. in an interview on Monday.
He said that the local government units are the ones calling the shots since no typhoon signal had been hoisted over Western Visayas.
Otherwise, Department Order 37, series of 2022, containing the guidelines on the cancellation of in-person classes will prevail if the occurrence of natural calamities falls within its provisions, he said.
DepEd data showed that 47 schools in Antique have shifted to ADM, 48 in Iloilo, and 203 in Negros Occidental.
The Regional Disaster Risk Reduction and Management Council, in an advisory released on Monday, said that the enhanced southwest monsoon rains are expected to result in flooding and rain-induced landslides, especially in areas that are highly or very highly susceptible to the hazards and are experiencing considerable amounts of rainfall for the past several days.
"Considering these developments, the public and disaster risk reduction and management offices are advised to take all necessary measures to protect life and property. Persons living in areas identified to be highly or very highly susceptible to these hazards are advised to follow evacuation and other instructions from local officials," said Civil Defense officer-in-charge and RDRRMC chairperson Ma. Aletha Nogra in an advisory. (PNA)