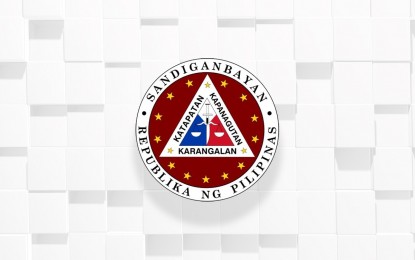 MANILA – The Sandiganbayan has cleared a former Surigao del Sur town mayor of technical malversation, following an acquittal last year on graft charges, as no further evidence was presented to prove ill will on his part, other than discrepancies on computation.
The anti-graft court Third Division acquitted Rufo Pabelonia, a former mayor of Tagbinga town, of alleged technical malversation involving PHP300,000 in municipal funds.
"Reviewing closely the evidence introduced by both parties, this Court is convinced beyond a moral certainty that accused Mayor Pabelonia did not act with evident bad faith in the construction of the gymnasium to the detriment of the government," stated the Sandigan ruling dated May 26 and made public Monday.
Pabelonia, now 70, was mayor from 1986 to 1995.
The three charges involved Pabelonia's part in allegedly diverting PHP63,000 from local funds appropriated for the construction of the Tagbina Municipal Building to pay for the cash gift of municipal officials and employees, including casual workers, in 1990.
The second charge also involved the diversion of PHP151,642 from funds intended for the Tagongon Barangay Gymnasium to pay the claim of another municipal building contractor, while the third charge was for unexplained expenses worth PHP54,849 for the same gymnasium.
Pabelonia was cleared in other graft raps arising from other projects in 1987, for which he was arrested in Davao City in 2018 for failing to appear in his arraignments.
The Sandiganbayan said then that "the prosecution was not able to present proof other than the documents signed by Pabelonia." (PNA)