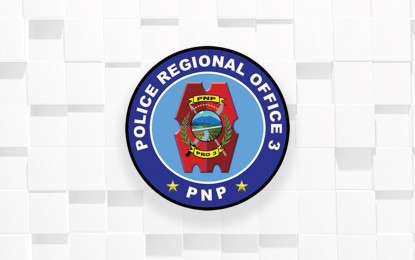 CITY OF SAN FERNANDO, Pampanga – More than PHP3.4 million worth of illegal drugs and some 141 drug suspects were arrested in Central Luzon as a result of weeklong operations conducted by the Police Regional Office 3 (PRO-3).
Data from the PRO-3 showed that from May 22-28, the PRO-3 launched 102 operations in the region against illegal drug activities that led to the confiscation of some 500 grams of shabu with an estimated Dangerous Drug Board value of PHP3,408,280.
"Let this be a stern message to all those who still persist in engaging in illegal drug trade activities. The entire Central Luzon police force remains unyielded in our determination to combat all forms of lawlessness within the region, in full support of the Buhay Ingatan, Droga'y Ayawan (BIDA) program of DILG," PRO-3 regional director Brig. Gen. Jose S. Hidalgo Jr. said in a statement.
Aside from illegal drugs, Hidalgo said the PRO3 has also intensified its campaign against wanted persons, illegal possession of firearms and illegal gambling activities as part of their continuing efforts to maintain peace and order in the region.
He said of the 160 arrested fugitives, 21 are most wanted persons and 139 others committed various crimes ranging from murder, frustrated murder and rape.
"The constant arrests of persons sought by law were the result of the extensive manhunt and surveillance operations being initiated by combined units to bring fugitives to the folds of justice and answer for the crimes they committed," the PRO-3 chief said.
He said at least seven individuals were nabbed for illegal possession of firearms.
"We have been continuously beefing up our aggressive drive to recover and seize loose firearms. May this serve as a stern warning to all especially those who have not yet renewed their licenses or turned over their undocumented firearms in their nearest police stations for safekeeping," he added.
Meanwhile, Hidalgo said 112 persons were arrested for illegal gambling operations that led to the confiscation of PHP64,509 in money bets. (PNA)