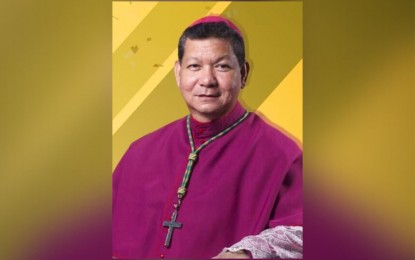 MANILA – The faithful in the Diocese of Malolos have been invited to physically attend Sunday Masses starting next month.
In a circular issued on Tuesday, Bishop Dennis Villarojo invited Catholics back to Mass after lifting dispensations from Sunday obligation.
The obligation will be reinstated effective June 11, the Solemnity of the Corpus Christi. It was issued in March 2020 because of the coronavirus disease 2019 (Covid-19) pandemic.
"At the conclusion of the pandemic that compelled limited opportunities to worship in person… we are hereby lifting the dispensation given to the faithful from personally participating in the Mass due to civil restrictions imposed on account of the Covid-19 pandemic," he said in a statement.
On the other hand, Villarojo noted that exempted from fulfilling such religious obligations are those who are sick, have fragile health, or are susceptible to contracting illnesses.
"Except for those sick and have serious reasons, all Catholics are expected to perform their obligations to physically attend Masses in churches," he added.
The head of the diocese also urged parishes, chaplaincies, and Catholic schools to employ all effective means necessary to catechize the faithful on the importance of the Sunday obligation.
"Let us ardently encourage the faithful to encounter God through the Church in her communal celebration of the Sacred Mysteries," Villarojo said.
Early this year, the diocese instructed parishes to limit the live streaming of Masses on Sundays to at least two, preferably one in the morning and one in the evening.
In October 2022, Catholic Bishops' Conference of the Philippines (CBCP) president and Caloocan Bishop Pablo Virgilio David encouraged the faithful to return to Sunday Eucharist, citing the weakening of the pandemic and relaxed protocols imposed by health officials.
At the start of the pandemic in March 2022, the CBCP gave bishops to exercise their prerogative to dispense the faithful from Sunday and Holy Days of Obligation after the government restricted public gatherings to stem the spread of Covid-19. (PNA)