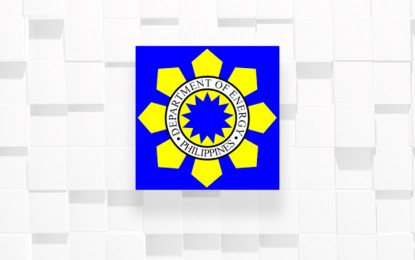 MANILA – The Department of Energy (DOE) reported on Tuesday that the government has saved PHP205 million by implementing energy efficiency and conservation (EEC) initiatives as of the end of March.
In a statement, the DOE said this is equivalent to 20 million kilowatt-hours (kWh) of electricity savings since the enactment of the Republic Act (RA) No. 11285 or the EEC Act in 2019.
Under the EEC Act, the public sector shall implement the Government Energy Management Program (GEMP).
The GEMP targets to cut electricity and fuel consumption in all government offices by at least 10 percent through EEC strategies, such as shifting to light-emitting diode (LED) lamps, inverter-type air conditioners, and other energy-efficient technologies.
"We commend the efforts of our government agencies in implementing energy efficiency measures. Small acts and what appears to be minor could indeed drive significant impact, especially when the entire bureaucracy, including the local government units (LGUs) and state universities and colleges (SUCs), would adopt behavioral changes and imbibe energy conservation as a way of life," Energy Secretary Raphael Lotilla said.
The DOE said before the EEC Act, the government's energy savings stood at 5 million kWh, or equivalent to PHP51 million from 2017 to 2019.
The implementing rules and regulations (IRR) of the EEC Act became effective on Dec. 21, 2019.
RA 11285 also established the Inter-Agency EEC Committee (IAEECC) that will annually assess the implementation of the law, especially the energy reduction in state-owned and leased buildings and facilities that are covered by the mandate to at least have 10 percent energy savings.
"In the IAEECC meeting held on 23 March 2023, the DOE has proposed to the committee a resolution that encourages the adoption of FWA (flexible work arrangement) for all government entities as part of the GEMP to minimize the impact of steep global prices of petroleum products, reduce the consumption of the whole government of both electricity and fuel, and alleviate traffic congestion," the DOE said.
It noted that since the agency adopted the FWA in February, which allows DOE employees to work from home on Fridays, the department's electricity consumption decreased to 430,227 kWh, with savings amounting to PHP5.13 million.
"This only demonstrates that the FWA arrangement and the adoption of EEC best practices work and deliver positive results for the government and its employees," it added. (PNA)