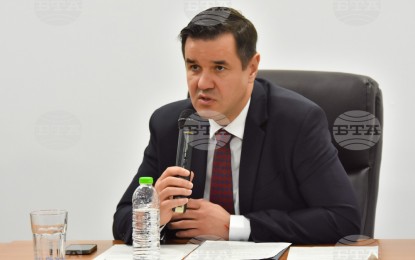 SOFIA, Bulgaria – Caretaker Minister of Economy and Industry Nikola Stoyanov Tuesday will open a discussion forum on the advantages and challenges of the eurozone for Bulgarian businesses in the process of Bulgaria adopting the single currency, the Economy Ministry said in a press release.
The forum will bring together in Sofia representatives of the Bulgarian, Croatian, and Romanian institutions directly involved in the eurozone entry process.
Dan Shomon, who was Campaign Manager and Political Director for then Senator Barack Obama, will talk about communication and political stability as factors for joining the euro area.
Shomon served as an advisor and aide to Obama for over nine years until May 2006.
The event is organized by the Union for Private Economic Enterprise. (BTA)