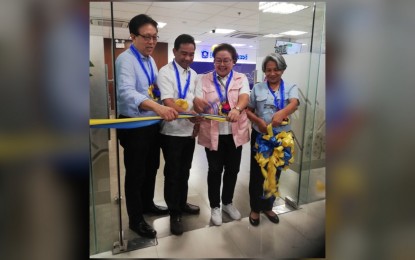 SAN JOSE DE BUENAVISTA, Antique – The Home Development Mutual Fund (Pag-IBIG Fund) opened a bigger office to accommodate the growing number of members in Antique on Tuesday.
The inauguration of the new office inside Robinsons Place mall in the municipality of San Jose de Buenavista was graced by Pag-IBIG Fund chief executive officer Marilene Acosta, deputy chief executive officer Alexander Hilario Aguilar and Board of Trustees' Cornelio Aldon.
Acosta said that currently, they have 15,000 members in the province since the branch opened in Dec. 2019.
"The Pag-IBIG branch in Antique now targets to have 25,000 active members by December of this year," Acosta said in her message during the inauguration program.
The agency used to occupy a smaller place at the mall's one-stop-shop, just enough to accommodate four tables.
The branch is now serving around 200 clients daily.
Aguilar thanked the mall for providing a bigger space where employees and members could conveniently transact.
Antique Governor Rhodora Cadiao, meantime, urged for a satellite office in Culasi to serve members in the northern part.
"The opening of the new Pag-IBIG office is a positive change happening in our province," she said in her message.
She said Antique members used to travel to Iloilo City for their transactions.
Lester Mark Yee, managing director of the Esprutingkle Group of Companies employing 800 staff through its 116 branches nationwide, said the branch enabled them to remit the contributions of their workers in Antique.
"The Pag-IBIG branch in Antique is helping the economy of the province because of the remittance," he said. (PNA)