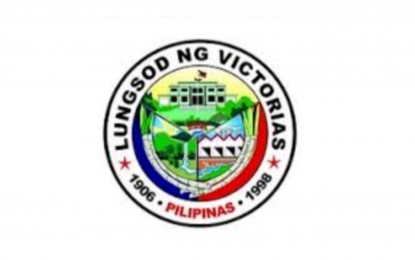 BACOLOD CITY – The Department of Environment and Natural Resources (DENR) will test the air quality in Victorias City, Negros Occidental, whose residents have been experiencing foul odor following the molasses spill incident in the compound of Victorias Milling Company (VMC), the country's largest refined sugar producer, on May 5.
On Tuesday, the Victorias City Environment and Natural Resources Office (VCENRO) said in a statement the DENR will "provide a gas tester to monitor the air quality in the city next week."
It also said the VMC itself procured a gas tester and borrowed a portable gas tester from its nearby Manapla Distillery Plant to monitor the air quality in its wastewater treatment facility.
"VCENRO already requested VMC to provide data on the pH level of all of their operating ponds for better monitoring," it added.
According to the VCENRO, the pH level, which measures the acidity or basicity of a solution or substance, "must reach at least 6.5 to reduce the foul odor caused by hydrogen sulfide gas".
"The higher the pH level, the lower the hydrogen sulfide present in the water," it said.
The molasses leak has brought health and environmental concerns in the northern Negros city after the spillage led to the contamination of the Malihaw River and the emission of stench from the wastewater treatment pond that has spread to 11 villages in the city proper.
On Monday, the City Council approved three resolutions. First was for the City Legal Office to explore, study and recommend possible legal actions and remedies related to the molasses spill incident.
In a statement, Councilor Dino Acuña, chairman of the committee on natural resources, environmental protection, and ecology, said the city government is serious in its efforts to protect the environment and the people's health that charges should be filed against those responsible for the incident.
In another resolution, the City Council called on the executive department, through Mayor Javier Miguel Benitez, to sign a memorandum of agreement with the VMC for the implementation of the latter's rehabilitative actions.
Acuña said this will ensure that the plans will not remain only as promises but will be fulfilled and implemented soonest.
These include mitigating, contingency, long- and short-term plans, environmental cleanup drive, corporate liabilities, and social responsibilities, he added.
A third resolution sought the intervention of the DENR as a third-party agency that will assist the city in addressing the problem caused by molasses spillage and the spread of foul odor. (PNA)