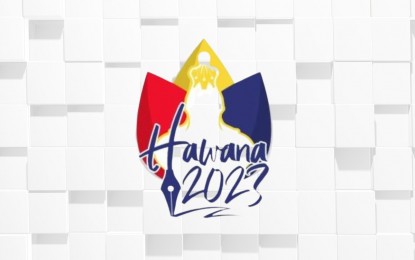 MANILA – Content is king! A marketing phrase popularized by American business magnate and co-founder of the software giant Microsoft Bill Gates in his essay written in 1996.
After almost three decades, these words still ring true but extend beyond the digital marketing strategy.
At last weekend's Hawana (Hari Wartawan Nasional) 2023 media forum with the theme "The Future of Media" at Hotel Casuarina in Perak, Malaysia, these words resurfaced and reverberated.
Tackling the survival of traditional media in the digital era, panelists all agreed that social media has changed news consumption and has now served as the primary news disseminator.
As such traditional news organizations, to remain relevant, have to adapt to the platform and likewise use it as a news source since it often exposes issues that otherwise go unreported, said Taufiq Rahman, Chief Editor at the Jakarta Post, one of the four panelists during the forum.
A collaboration between the digital and traditional (editorial) teams in the process of transforming traditional media into a more hybrid form is vital, said Nicholas Sagau of Media Prima, a Malaysian specialist and leader in digital technology.
Aside from collaboration between the old and the new, the panelist repeatedly emphasized the value of quality content.
"Content always reigns supreme when it comes to transforming or editing across various platforms," he said. "Content is always king. Don't have good content, eventually the distribution will be affected."
Another forum panelist, Mindshare Group CEO Sheila Shanmugam, believed the question should be the survival of the media itself than just traditional media.
"There is a need for guidelines on hate speech and racial slurs on social media, bring certain order in social media," she pointed out.
Malaysian Minister of Communications and Digital Fahmi Fadzil, in his opening remarks, also admitted that social media is the primary source of news and entertainment but raised the question: "Are we content with the content?"
"It is important to strike a balance between content, ethics and quality journalism," the minister said.
"The media landscape is fraught with challenges. Never let good a challenge go to waste. Navigate through these challenges," the minister said, posing the summons to all media practitioners.
Fadzil, in a different speech also in conjunction with Hawana 2023, pointed out that despite the dominance of social media, traditional journalism should not be counted out.
"Newspaper still has a role to play amidst rapid existence of social media content and the challenges seen in the new era of journalism... Media entities will be able to survive if they maintain a high level of integrity and quality, freedom, vital to media outlets longevity," Fadzil said. (PNA)