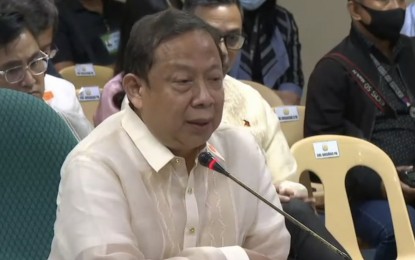 MANILA – The Philippines will continue negotiating for the pardon of Filipinos currently on death row in Riyadh and Jeddah, Philippine Ambassador-designate to Saudi Arabia Renato Villa said Wednesday.
According to the latest data from the Department of Foreign Affairs (DFA), three Filipinos in Riyadh and one in Jeddah are facing death penalty over murder.
In his confirmation hearing before the Commission on Appointments, Villa said the kingdom has handed down a final judgment against them and the last resort Manila could pursue is to plead with the victims' kin.
"Nagkaroon na ng final judgment so under Shariah Law ang ating final resort na lang is to plead with the family for forgiveness and for them to accept blood money so we will continue our negotiations with the families of the victim (A final judgment has been handed down so the last resort is to plead with the family and for them to accept blood money so we will continue to negotiate)," he said.
In a text message, DFA Undersecretary for Migrant Workers Affairs Eduardo Jose De Vega said the families "have not yet agreed to accept blood money in return for their pardon".
De Vega noted that Saudi Arabia do not set dates for execution and "just implement the sentences without prior notice".
"The negotiation he (Amb. Villa) meant are our attempts to secure from the next of kin of the victims the tanazul or forgiveness, required by Islamic Law, in return for the payment of diyyah or blood money," he said.
Villa said the DFA provides aid and lawyers through its assistance-to-nationals (ATN) and legal assistance funds but both cannot be used to pay for blood money.
"Hindi po puwedeng mag-allocate ng blood money for payment na kukunin sa ATN so we appeal to fellow kababayans na medyo may kaya to share in the payment of the blood money (We cannot allocate from the ATN so we often appeal to our fellow Filipinos who are more well-off for donation)," he said.
Blood money or diyyah in Islamic Law is the sum paid to the deceased's relatives and could range from 300,000 to 400,000 Saudi Riyal, according to local reports. (PNA)