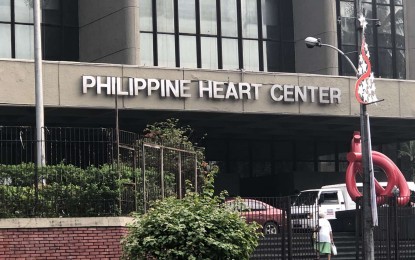 MANILA – The House of Representatives on Wednesday ratified the bicameral conference report on the measure establishing specialty centers in hospitals under the direct supervision and control of the Department of Health (DOH).
The bicam report reconciling the provisions of House Bill 7751 and Senate Bill 2212 was approved through viva voce voting.
Under the measure, the DOH shall be mandated to establish specialty centers in select hospitals under its supervision and control.
At least one center shall be built in every region within five years from the enactment of the bill into law.
The DOH shall prioritize facilities for 17 specialties, particularly: cancer care; cardiovascular care; lung care; renal care and kidney transplant; brain and spine care; trauma care; burn care; orthopedic care; physical rehabilitation medicine; infectious disease and tropical medicine; toxicology; mental health; geriatric care; neonatal care; dermatology care; ear, nose and throat care; and eye care.
The measure sets criteria for these facilities, including health needs and demand, location and performance of the hospitals where the centers would be located, availability of competent specialized health care personnel, and accreditation with Philippine Health Insurance Corp. for patients to avail themselves of relevant health care packages.
Speaker Martin Romualdez, author of the measure, earlier said the establishment of these facilities "would make specialized health care accessible to our people in the provinces, especially the poor."
"We have specialty hospitals built during the time of the father of President Ferdinand 'Bongbong' Marcos Jr., President Ferdinand Marcos Sr., but all of these are in Quezon City. So, our people in the regions and in Visayas and Mindanao who need the services of these health facilities will have to travel all the way to Quezon City to avail of their services," he said.
These specialty hospitals are the Philippine Heart Center, National Kidney and Transplant Institute, Lung Center of the Philippines and Philippine Children's Medical Center located on East Avenue and Quezon Avenue, as well as the Philippine Orthopedic Hospital in Banawe, Quezon City.
Romualdez said the aim of the bill is to provide specialized health services to the general public, especially with the prevalence and burden of diseases such as heart, kidney, and lung ailments, which are among the top health problems in the country.
The measure, he said, also aims to boost the implementation of the Universal Health Care Law.
Last month, Marcos confirmed that the government is already identifying areas where specialty hospitals would be established. (PNA)