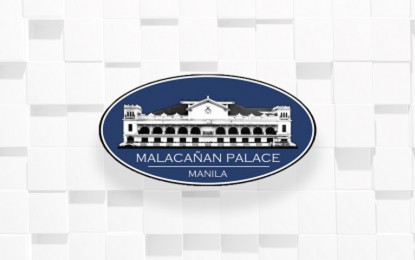 MANILA – The bill seeking to establish the Maharlika Investment Fund (MIF) is now awaiting the signature of President Ferdinand R. Marcos Jr.
This comes after the House of Representatives formally adopted the Senate's version of the MIF bill during the plenary session on Wednesday night.
Earlier in the day, House committee on banks and financial intermediaries chair Irwin Tieng said the House contingent to the bicameral conference committee agreed to accept the provisions under Senate Bill 2020.
"On behalf of the Congress panel, we accept the Senate version in principle, subject to style," Tieng said.
The bill seeks to establish the Maharlika Investment Corporation (MIC), which "shall act as the sole vehicle for the purpose of mobilizing and utilizing the MIF for investments in transactions in order to generate optimal returns on investments (ROIs)."
Certified as "urgent" by President Ferdinand R. Marcos Jr., the MIF is a sovereign wealth fund that will be used to invest in a wide range of assets, including foreign currencies, fixed-income instruments, domestic and foreign corporate bonds, commercial real estate and infrastructure projects. The fund is expected to generate income for the government and help promote economic development.
Albay Rep. Joey Salceda said the adoption of the Senate version would allow the Executive to start crafting the rules and regulations of the proposed law.
Salceda reiterated that the proposed MIF will not touch the funds of the Social Security System (SSS), Government Service Insurance System (GSIS), Philippine Health Insurance Corporation (PhilHealth), or Home Development Mutual Fund (HDMF).
The Senate version, he said, also retained most of the accountability and transparency safeguards established by the House.
"To refine the implementation, I raised some points during our pre-bicameral conference meeting that I hope can be addressed by the Executive," he said.
He suggested some possible tweaks that can be done during the drafting of the implementing rules and regulations, such as the Civil Service Commission regulating MIF employees, the listing of the MIF in the stock market, and allowing multilateral financing institutions like the World Bank and the Asian Development Bank to be strategic partners with a stake in the founding of the MIF.
"I congratulate House Speaker Ferdinand Martin Romualdez, Chairman Irwin Tieng, and our Senate counterparts. I will continue to offer what I can by way of prior experience and subject matter expertise in the drafting of the IRR," he said.
Under the bill, the MIC shall have its principle place of business in Metro Manila, but may maintain branches and agencies in other areas within and outside the country.
It shall have an authorized capital stock of PHP500 billion, with common shares of PHP3.75 billion, to be subscribed by the national government, its agencies or instrumentalities, including government-owned and controlled corporations or government financial institutions except Social Security System, Government Service Insurance System, Philippine Health Insurance Corporation (PhilHealth), Home Development Mutual Fund or Pag-IBIG Fund, Overseas Workers Welfare Administration, and the Philippine Veterans Affairs Office.
Landbank of the Philippines, Development Bank of the Philippines, and the national government will each contribute PHP50 billion to the fund. (PNA)