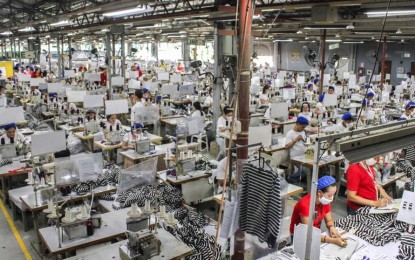 MANILA – The condition of the country's manufacturing sector improved in May 2023 to 52.2 from an index of 51.4 in April, the S&P Global manufacturing purchasing managers' index (PMI) reported Thursday.
S&P Global said the stronger manufacturing score in May is driven by faster expansions in both factory orders and manufacturing output, while suppliers' delivery time improved for the first time since July 2019.
"Companies reported that improved logistics routes helped shorten delivery times," S&P Global economist Maryam Baluch said in a statement.
S&P Global also observed that demand from foreign markets improved last month, with export volume in May posting solid growth.
The hiring activities of producers also rose for the first time since January this year.
"The sustained uptick in new orders resulted in a turnaround in manufacturing employment. Businesses expanded their hiring activity for the first time in four months, and the strongest pace since October last year," the S&P Global survey added.
In terms of prices, S&P Global's report noted that price increases in inputs continue to solidify in May 2023, with pressures mostly coming from higher costs of energy, as well as raw materials and suppliers.
"While the latest data did signal a re-intensification of price pressures in May, rates of inflation were weaker than their historical averages," Baluch said.
Meanwhile, Philippine-based manufacturers remained broadly optimistic for the next 12 months.
"In terms of future output, firms remain largely upbeat, though confidence did take a slight hit and dipped to an 11-month low," Baluch added. (PNA)