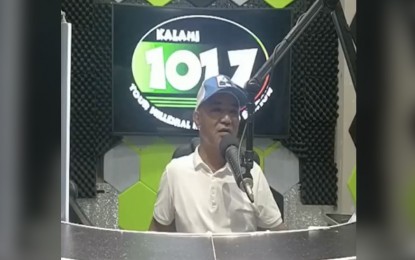 MANILA – Several members of the diplomatic community in the Philippines have expressed concern over the killing of radio broadcaster Cresenciano Bunduquin, who was gunned down by two motorcycle-riding suspects in Calapan, Oriental Mindoro on Wednesday morning.
The United States Embassy in Manila on Thursday stressed that protection of media freedom is an "integral element" of democracy.
But it welcomed the swift action of local authorities to investigate the case and echoed the statement issued by both the Canadian and the Netherlands Embassies, who are co-chairs of the Media Freedom Coalition in the Philippines.
Canada and the Netherlands underscored the need to safeguard media freedom to allow journalists to work without fearing for their lives and called on the government to ensure that the perpetrators are held accountable.
"Attacks on media workers must be urgently investigated, and those responsible must be held accountable," the joint statement read.
"As co-chairs of the Media Freedom Coalition, we welcome swift action of law enforcement agencies to investigate Mr. Bunduquin's death and urge Philippine authorities to take concrete steps to ensure that the perpetrators are brought to justice," it added.
Also joining the two countries in condemning the killing were the Embassies of Czech Republic, the United Kingdom, France, Japan, Germany and the European Delegation in Manila.
Bunduquin, the host of the Ayos Mandin show on dwXR 101.7 Kalahi FM, was gunned down in front of a store along C5 Road at Barangay Sta. Isabel in Calapan City. He was rushed to the nearest hospital but was declared dead on arrival.
One of the suspects in the fatal shooting was also shot dead by the responding authorities on Wednesday.
Earlier, the Presidential Task Force on Media Security announced a PHP50,000 reward to anyone who can give information that could lead to the arrest of the gunman who remains at-large. (PNA)