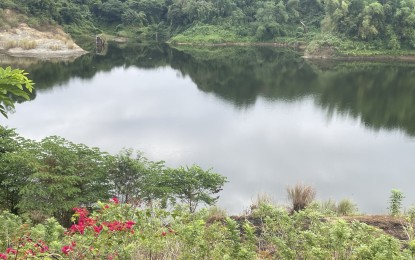 LAOAG CITY — Ilocos Norte (2nd District) Rep. Angelo Marcos Barba is pushing for the construction of rainwater harvesting facilities on all development projects in the country to help address the looming water crisis.
House Bill (HB) 2412 seeks to mandate the establishment of rainwater harvesting facilities on new public and private commercial, institutional, and residential developments nationwide to reduce flooding and help conserve potable water.
"The passage of HB 2412 is timely especially now with the onset of the rainy season," said Barba in a statement on Thursday following the bill's preliminary approval during its initial deliberation.
Barba, who currently serves as chairman of the Technical Working Group studying the measure, said rainwater harvesting has many benefits.
It can be used for non-drinking purposes such as washing clothes, dishes, and vehicles, flushing toilets, and also for gardening.
In addition, rainwater harvesting also reduces demand on groundwater, which may cause the collapse of the soil where water used to be, thereby helping to curb escalating flooding problems in low-lying and flood-prone areas in the country.
The proposed bill requires owners or developers of new development projects to reserve, develop, and maintain at least 3 percent of the project's total area as a rainwater harvesting facility.
Backing this move, local government units in Ilocos Norte have started to build more rainwater harvesting facilities to mitigate the impact of climate change.
Some have constructed small farm reservoirs which are now being used by farmers to address water shortage in various parts of the province, particularly during the dry season. (PNA)