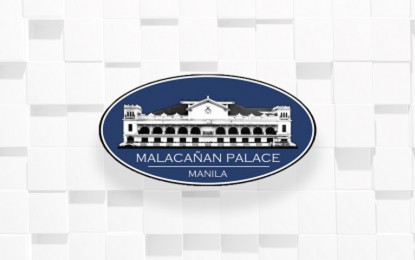 MANILA – President Ferdinand R. Marcos Jr. has issued an executive order (EO) directing all government offices to adopt and implement an integrated financial management information system (IFMIS) in the processing of their transactions.
The directive contained in Executive Order (EO) 29 covers all departments, agencies and instrumentalities of the national government, including government-owned or -controlled corporations (GOCCs) to strengthen the integration of public financial management information systems and streamline processes.
The EO, inked by Marcos on Tuesday, also enjoins all local government units (LGUs) to adopt and implement an IFMIS in their transactions.
The new order will pave the way for the full digitalization of public financial management (PFM) processes through the IFMIS.
"The Administration is committed to improve bureaucratic efficiency by capitalizing on digitalization efforts to ensure fast and efficient delivery of services to the public," EO 29 read.
The continued developmment and implementation of IFMIS would result in greater financial management and control of oversight and government agencies, according to the EO.
EO 29 also emphasizes that the full adoption of IFMIS would ensure strict compliance with existing appropriations laws, rules and regulations; improve treasury cash management; facilitate the generation of financial reports; and ease reportorial requirements fro the various levels of government.
PFM Committee Under EO 29, the PFM Committee composed of representatives from the Department of Budget and Management, Department of Finance, Commission on Audit, and the Bureau of Treasury is directed to reengineer PFM processes and IFMIS.
The PFM Committee was formed in 2011 by virtue of EO 55 to foster the development of IFMIS and implement a PFM Reforms Roadmap.
EO 29 directs the PFM Committee to conduct policy and process review of key PFM processes, including budget management and its execution, cash management, and accounting and reporting to pinpoint bottlenecks and update corresponding policies.
The committee is also mandated to reengineer PFM processes and maximize the use of financial systems to ensure seamless government transactions.
It is also tasked to devise a strategic plan through the development of a PFM Reforms Roadmap to expedite the development of IFMIS, while ensuring harmonization of policies across oversight agencies.
The PFM Committee's new functions include the conduct of comprehensive mid-term review of the implementation of the PFM Reforms Roadmap and the submission of comprehensive annual reports on all project milestones, findings, and recommmmendations to the Office of the President.
EO 29 directs the Department of Information and Communications Technology to provide technical and policy support in the development and implementation of the IFMIS.
The initial funding requirements for the full adoption of IFMIS will be charged against the respective appropriations of national government agencies and respective corporate operating budgets of GOCCs, subject to availability and compliance with pertinent budgeting and accounting laws rules and regulations.
The funding requirements for the continued implementation of EO 29 will be included in the budget proposals of the covered agencies subject to the usual budget preparation process.
EO 29 was issued based on the recommendation made by the Private Sector Advisory Council for the Digital Infrastructure group to help promote efficiency, transparency and ease of doing business with the government. (PNA)