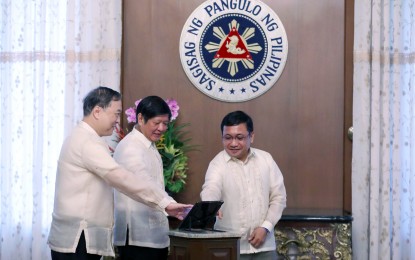 MANILA – The eGov Super App, the country's first one-stop-shop platform for national and local government services, will provide the public with a hassle-free transaction and curb corruption, President Ferdinand R. Marcos Jr. said Friday.
Marcos made the remark as he congratulated the Department of Information and Communications Technology (DICT) for launching the eGov SuperApp at Malacañan Palace in Manila.
"This is what we are pushing for. This is what e-governance is about -- to bring it all together, to make it simple and available and accessible," he said in his speech.
"I am very, very happy that we are going in this direction. There is another part of this that is extremely important, that is sometimes we do not talk about, and that is the lessening of corruption," Marcos added.
Marcos stressed the importance of digitalizing government services, saying it would be "useful, easy and convenient" for ordinary Filipino citizens.
He said maximizing the use of new technologies would also get rid of "fixers" who ask for money, in exchange for facilitating transactions with government agencies.
"In that way, it simplifies the process especially for the citizens and there is no discretion being exercised by anyone," Marcos said. "We should not allow them to continue to suffer from these antiquated, corrupt, inefficient system."
Marcos said he is looking forward to the success of eGov Super App, emphasizing that the launching of the online platform is a "very good step" in attaining his administration's full digital and economic transformation goals.
The eGov PH mobile application allows users to transact with government agencies, pay bills, and access essential information about government programs and services online.
National Economic and Development Authority Secretary Arsenio Balisacan admitted that transacting even among government agencies is already a big challenge.
"By forcing us to have a common platform, then it will be easier for us to communicate among the different agencies better," Balisacan said in a briefing.
"The public will have a better way of experiencing public service. So, if they can reduce their cost of transacting with the government because you have an efficient app platform for transacting with the government. You don't have to travel if you are from Bulacan, you don't have to go to Makati or to Pasig, just to transact with an agency."
'Proper' national IDs
Marcos vowed to make the eGov SuperApp "more extensive" and "more sophisticated" to increase the country's global competitiveness.
He said the government is also looking for those who could help in the faster release of actual Philippine ID (PhilIDs) cards.
This, as he admitted that the printing of PhilIDs is a "little unsatisfactory."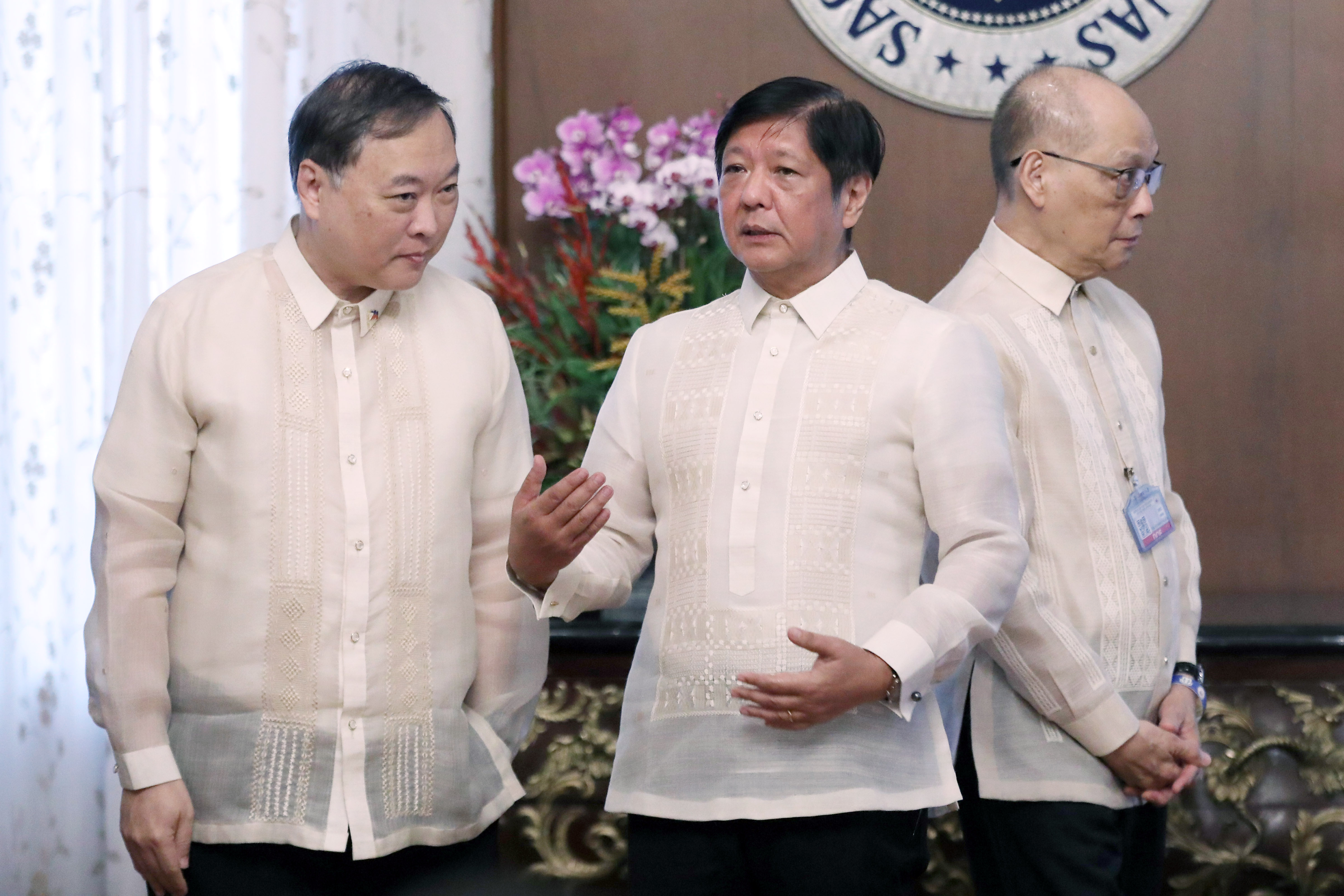 Marcos also acknowledged that the PhilIDs would become a "central focal point" for the dissemination of information and services as it would serve as a "proper ID in a sense that it contains data that is critical or important or that is necessary for the conduct of business in government."
"So, that's what we are working on. I think we are making new progress. We are finding those groups who are able to print them out," Marcos said.
"This is what we are aiming for. But this is an extremely important step in heading down the road of digitalizing our bureaucracy, our government functions. And this will extend not only to the national government. This will extend to even the local government," he added.
The Philippine Statistics Authority (PSA) on Thursday said there were around 37.3 million printed PhilIDs turned over to Philippine Postal Corp.
The PSA is now coordinating with the Bangko Sentral ng Pilipinas to accelerate the printing of IDs.
'High-impact' innovations
Marcos also stressed the need to pursue "high-impact" innovations to enable the Philippines to compete on an "even basis" with the United States and Europe.
He reiterated that the country has to adopt the digital transformation.
"Government as well must be able to identify and utilize high-impact innovations to improve its own governance and transform itself into an agile bureaucracy that is responsive to the people's needs," he said.
"This is not something an option that we might want to examine. This is something that we need to do. We have no option of not doing this. This is something that is required," Marcos added.
Balisacan said the launching of the app will help the country improve its global innovation ranking.
"So, I think and that's the world that we are in now. Many countries are moving fast with digitalization and they really have no choice but to catch up. So, if you look at the global innovation index, for example, it's quite a challenge. We are not the worst, but we are not among the best also at the moment," he said. "We should be able to lift up, improve our standing in the global innovation." (PNA)