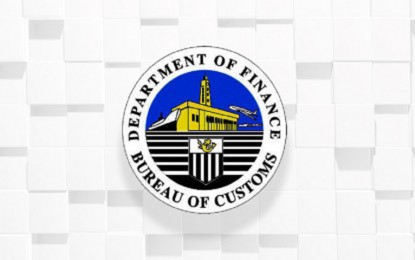 MANILA – The Bureau of Customs (BOC) on Friday said its intensified efforts on digitalization and anti-smuggling campaign contributed to the increase in its revenue collection and exceeded its target revenue collection for May.
"The BOC collected a total of PHP77.793 billion in May 2023, surpassing its target collection of PHP72.350 billion by PHP5.443 billion or 7.52 percent," the BOC said in a statement.
The amount is also higher by 17 percent, or by more than PHP 11.505 million, compared to the same month last year.
The BOC said intensified anti-smuggling measures have curtailed illicit activities and resulted in the seizure of contrabands valued at over PHP19 billion.
Meanwhile, the agency's digitalization efforts, rated at 96.39 percent, have streamlined customs procedures, enhanced trade operations, and improved processing times and accuracy in import and export transactions.
Besides digitalization and anti-smuggling efforts, the bureau noted that intensified collaboration with other government agencies and private stakeholders, as well as the provision of training and incentives to BOC personnel, have collectively helped in increasing this year's revenue collections.
To date, the BOC has collected PHP359.175 billion in revenue from January to May alone.
The said figure exceeded the BOC's target for five months by more than PHP13 billion, and is 12 percent higher than its collections for the same period last year. (PNA)