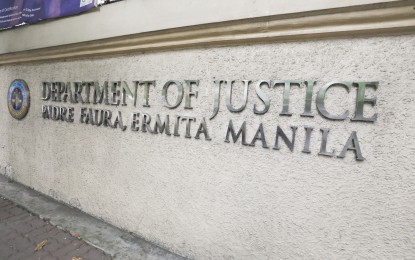 MANILA – The Angeles City Regional Trial Court in Pampanga has upheld the government's protective custody over expatriates rescued in a raid inside the Clark Freeport and Special Economic Zone in Mabalacat.
At least 1,000 victims of human trafficking, including Filipinos, were rescued from Colorful and Leap Group Co., involved in cryptocurrency scams, on May 4 while about a dozen individuals were initially identified as traffickers of the victims.
The others were Vietnamese, Chinese, Indonesians, Nepalese, Malaysians, Burmese, Thais, Taiwanese and one from Hong Kong.
In a statement sent to the media on Friday, the Department of Justice (DOJ) said the Angeles RTC ruled on two petitions for habeas corpus and upheld the protective custody of the Inter-Agency Council Against Trafficking (IACAT) over the expatriates while their papers are being sorted out.
The DOJ said the court cited the logistical concerns in handing the rescued individuals and noted concerns due to the susceptibility of the victims of being abused by syndicates anew.
In the case of one Chinese national, the court said he was better off released because he has a Filipino wife.
The petitions were filed by five Vietnamese and two Chinese nationals.
"We reiterate our warnings to the public to be wary of any and all forms of human trafficking," the DOJ said in a statement.
The Bureau of Immigration has started processing foreign nationals for verification, with 936 already granted Allow Departure Orders with waiver of all the penalties and fees for alleged violation of immigration laws.
As of May 31, a total of 291 has been sent home through the collaborative efforts of the IACAT member-agencies, embassies and non-governmental organizations.
The Prosecution Task Force on Trafficking cases of the DOJ also indicted eight for violation of the country's anti-human trafficking laws.
Top officials of the Clark Development Corp.'s (CDC) Security Services Group have resigned, according to CDC president and chief executive officer Agnes Devanadera in a press briefing on Wednesday.
Prior to the resignation, they were issued preventive suspension because of "failure of intelligence".
Senators Grace Poe and Risa Hontiveros previously said Philippine Offshore Gaming Operators POGO and fraud agencies have similar operations and they seemed related.
Hontiveros said the company raided on May 4 is a sublessee of CGC Technologies, Inc., a POGO company licensed by the Philippine Amusement and Gaming Corporation.
"We will not hesitate to cancel their Authority to Operate and we will not think twice about forfeiting investments should their operations negatively impact Clark. We are determined to maintain the integrity of Clark and prevent it from becoming a scam hub," Devanadera told POGO representatives and stakeholders during a meeting on Thursday.
Data from the United Nations Office on Drugs and Crime reported that 12,881 foreign nationals were human trafficking victims in the Philippines from 2007 to 2020, according to Poe's office. (PNA)