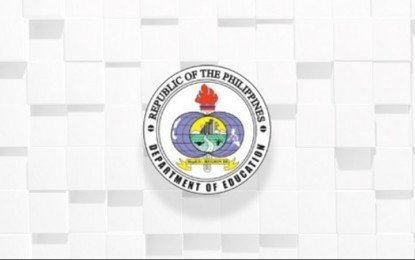 CITY OF SAN FERNANDO, Pampanga – The Department of Education-Central Luzon (DepEd-3) has received its needed support from partners in strengthening the Matatag agenda programs.
DepEd Regional Director May B. Eclar said on Friday that the Bureau of Fire Protection Regional Office 3, China Bank Savings, Inc., and City Savings Bank, Inc. have committed, through the signing of a memorandum of agreement last May 30, to provide assistance for the new education agenda that could help address the basic education challenges.
"The DepEd-Central Luzon is very much privileged to have partners that are willing to work hand-in-hand with our schools in improving the delivery of basic education in this part of our country," Eclar said in a news program.
She acknowledged the significant roles of their partners in achieving their goals of emphasizing the regional educational development plan.
As a commitment, the BFP III will accommodate qualified senior high school students in the region to be "immersed" in their bureau until 2025.
Senior Supt. Aldwin M. Salazar, BFP III assistant regional director for administration, said senior high school students will be allowed to undergo on-the-job training program in their different stations in the region.
"This is an opportunity to show them our noble profession," Salazar said as he expressed hope that the senior high school students might be inspired to become firemen.
Meanwhile, China Bank Savings Inc. will provide donations to 57 schools in the region as part of the DepEd's Brigada Eskwela program.
"With the new MATATAG Agenda, China Bank Savings, Inc. will surely align all our projects to help the DepEd to improve and uplift the country's present quality education," said Renato A. Reyes, China Bank Savings, Inc.'s Region III team leader, said.
City Savings Bank, Inc., on the other hand, will provide teaching and learning support equipment such as televisions and projectors, desktop computers, printers and electric fans to the 23 schools in the region.
City Savings Bank, Inc., will also provide reading materials, learning and teachers' supplies to 12 schools in the region in support of the DepEd's Brigada Pagbasa Program.
"We truly appreciate the partnership to participate in the community building and keeping the bayanihan spirit alive. Makakaasa po kayo sa aming patuloy na pagsuporta sa programa ng Kagawaran ng Edukasyon ditto sa ating rehiyon (We rest assure for our continuous support to the programs of the Department of Education in the region)," said Alex C. Daquina, regional business head of the City Savings Bank, Inc., said.
In January, DepEd launched its MATATAG education agenda to set a new direction to resolve challenges in the country's basic education sector.
It highlights the agency's approach to complementing the traditional solutions of hiring more teachers and building more classrooms with more innovative solutions to bridge the gaps in basic education. (PNA)