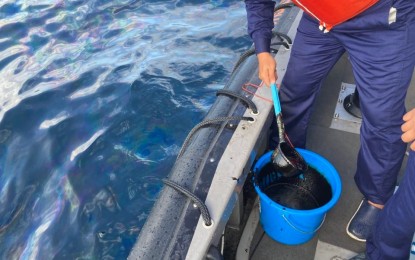 BULALACAO, Oriental Mindoro – This town's municipal government, in collaboration with the Department of Labor and Employment (DOLE), has opened 54 new slots for indigent students seeking short-term jobs to help finance their studies.
In an interview, Giselle Castro of the DOLE - Oriental Mindoro provincial office, said senior high school and college students who will be selected to fill the latest job openings will form the latest batch of youths to benefit from the government's Special Program for Employment of Students (SPES).
They are scheduled to report for work from July 3-28, and will be assigned clerical jobs at offices of local government units (LGUs) as well as regional offices of national agencies.
Castro explained that the incoming batch of SPES beneficiaries from Bulalacao will be paid PHP455.18 per day, which represents a substantial premium compared to the PHP355 per day minimum wage in Region 4B.
Sixty percent of their wages will be shouldered by the LGU while the balance will be shouldered by the DOLE.
It was explained that students to be accepted into SPES need to produce a certificate of indigency from their barangays and will be required to sign an undertaking stating that their wages will be used to finance their continued education.
"The SPES program is now also open to out-of-school-youths (OSYs) provided they are also willing to commit to using their salaries to pay for their future enrollment," Castro said.
Meanwhile, Dioner Escarez, manager of Bulalacao's Public Employment Service Office, said 80 students attended this week's screening and orientation session, to vie for the available slots under SPES.
He noted that the program was envisioned to help youths who are "poor but with potential."
It can be recalled that Bulalacao was among the municipalities in this province to be affected by the recent oil spill off the coast of Naujan town.
There are currently 721 youths in Oriental Mindoro taking part in SPES as part of the government's efforts to provide assistance to families whose livelihoods were disrupted by the recent environmental disaster. (PNA)