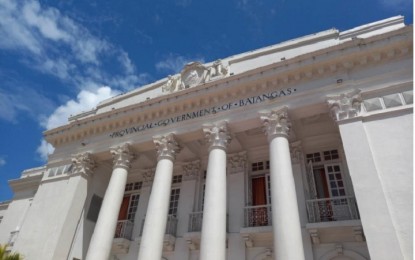 BATANGAS CITY – Projects that are in need of more funding must be included in the annual investment plan (AIP) or risk not getting their needed allocation, Batangas Governor Hermilando Mandanas warned provincial officials.
In an interview with the Philippine News Agency on Sunday, Mandanas said he called for a council meeting on Friday to tackle comprehensively supplemental budget requests to ensure that limited funds get allocated for crucial projects.
"The proposed projects must be included in the AIP. This is very important because once approved, it will be the basis of budget allocation," he said.
Among the provincial agencies represented during the meeting were the Provincial Development Council (PDC), Provincial Disaster Risk Reduction and Management Council (PDRRMC) and the Provincial Peace and Order Council (PPOC), each submitting their budget requests.
Most noteworthy was the PDRRMC's request to fund its climate change response programs, as well as its initiatives to cushion the effects of the forecasted El Niño later this year.
Also tackled was a proposal to extend financial aid to disadvantaged sugarcane growers in the province, which would require an AIP supplemental budget.
The proposal was made in response to the recent closure of Central Azucarera Don Pedro Inc. in Nasugbu due to the "operational and financial challenges within the current conditions affecting the sugar industry in the Batangas area."
The sugar miller and refinery informed the Sugar Regulatory Administration, through president and chief executive officer Celso Dimarucut, of its plan to "permanently close" milling operations beginning crop year 2022-2023 in a letter dated Dec. 15, 2022.
Data showed about 12,000 regular farm workers and 125 mill workers were displaced while the closure endangered the land of some 8,700 farmers.
"We must coordinate with the sugarcane farmers of Azucarera. We will require a written justification from them as to how much funds will be needed to help them," Mandanas said.
During the same meeting, Mandanas, who is also the chairperson of the Regional Development Council for Calabarzon, laid out a plan to finance the completion of the envisioned Batangas Marine Biodiversity Center.
"The target to complete the construction of our biodiversity center is before the end of the year," he said.
Mandanas disclosed that funds are being sought for the provincial government's initiatives on promoting clean energy, studying small-scale mining operations, and stimulating the local tourism sector.
Meanwhile, representatives of the Department of the Interior and Local Government suggested the formation of Batangas PPOC audit team, he added. (PNA)