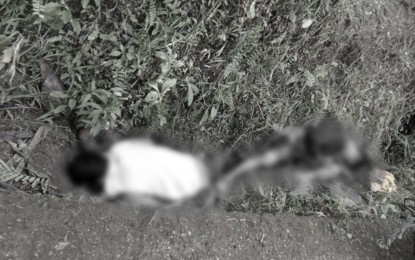 TACLOBAN CITY – Military and local government officials have strongly condemned the New People's Army (NPA) for detonating anti-personnel mines that killed two civilians in Las Navas, Northern Samar on June 3.
Maj. Gen. Camilo Ligayo said in a statement on Monday that this terroristic act that cost the lives of innocent civilians should be stopped.
"The NPA blatantly disregards human rights, which is evident in their continued use of banned weapons. The use of indiscriminate weapons increases the chance of jeopardizing the lives of innocent non-combatants," Ligayo said.
Roel Lebico and Jerson Cabe, residents of Quirino village in Las Navas town, were onboard a motorcycle and heading home late Saturday when NPA members donated their mines planted on the roadside. The two were workers on the ongoing farm-to-market road leading to remote communities.
Aside from blast injuries, the victims also sustained multiple gunshot wounds after the rebels "ruthlessly fired rounds against them."
Lt. Col. Joemar Buban, commander of the Philippine Army's 20th Infantry Battalion, said the terrorist attack is a clear violation of the Ottawa Convention (Mine Ban Treaty), which prohibits the use, stockpiling, production and transfer of anti-personnel landmines.
"The use of this banned explosive that killed two civilians on June 3 and numerous innocent individuals in the past is a matter of procedure for these terrorists who are bent on inflicting death and damages to lives and properties," Buban added.
The official has called on the Commission of Human Rights to investigate and make a statement on these continuous inexcusable violations of NPA on the Ottawa Convention; International Humanitarian Law; and Republic Act 9851 or the Philippine Act on Crimes Against International Humanitarian Law, Genocide, and Other Crimes Against Humanity.
The local government unit of Las Navas town created a fact-finding team to gather information and evidence for the filing of charges against the perpetrators and the leadership of NPA on the killings of Lebico and Cabe. (PNA)