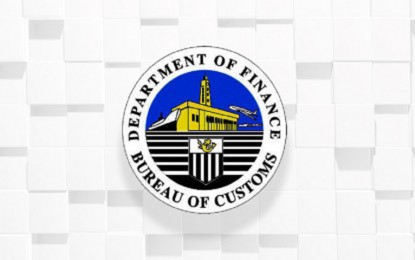 MANILA – The Bureau of Customs (BOC) on Monday advised importers and exporters to secure a certificate of origin for the transport of goods between member states of the Regional Comprehensive Economic Partnership (RCEP).
The BOC has issued Customs Memorandum Order (CMO) No. 12-2023 that outlined guidelines on the issuance of proof of origin, granting of preferential tariff treatment and verification procedure under the RCEP.
RCEP intends to eliminate tariffs on at least 90 percent of the goods traded among RCEP member countries.
"This (certificate of origin) official document attests the country of origin of the goods, allowing customs authorities, importers, and exporters to monitor the movement of goods within the RCEP trading bloc," it said in a statement.
After this, the BOC's Export Coordination Division (ECD) shall then assess all complied certificates of origin and application.
Exporters, meanwhile, need to apply for the issuance of the same certificate at ECD.

"The application shall include all necessary supporting documents, such as an export declaration, commercial invoice, bill of landing/airway bill, and other relevant permits," the BOC said.

RCEP member states include 10 countries in the Association of Southeast Asian Nations (ASEAN), including the Philippines, and their free trade agreement (FTA) partners such as China, Japan, South Korea, New Zealand and Australia.
Under RCEP, all member countries "are eligible to claim the preferential tariff rates."
"In cases where the RCEP preferential tariff rate is higher than the applied rate at the time of importation, the importer shall be allowed to apply for a refund of any excess duties and taxes paid for originating goods," the BOC said.

"The Philippines retained its existing preferential tariff rates for 98.1 percent of the 1,718 agricultural tariff lines, as well as for 82.7 percent of the 8,102 industrial tariff lines."

The guidelines for importers and exporters took effect last June 2 when RCEP entered into force in the Philippines. (PNA)