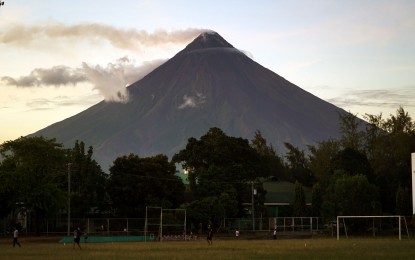 MANILA – Department of Social Welfare and Development (DSWD) Secretary Rex Gatchalian on Monday directed the field offices (FOs) in the Southern Tagalog and Bicol regions to prepare amid volcanic unrest recorded both in the Taal and Mayon volcanoes.
"The concerned regional field offices have been directed to stockpile on their Family Food Packs and ensure that they have sufficient standby funds as part of the preparation for both the Taal and Mayon volcanic unrest," Gatchalian said in a statement.
He specifically ordered the regional directors of DSWD FO 4-A (Calabarzon) and FO 5 (Bicol) to get the "historic data" in their respective regions to include the number of families affected, number of municipalities affected and the duration of the volcanic unrest.
"The historic data will be very helpful in determining the approximate number of FFPs that need to be stockpiled. It is very important to closely monitor the activities of the Taal and Mayon and updates be sent in real time," he told the regional directors.
The Philippine Institute of Volcanology and Seismology (Phivolcs) has observed "ongoing low-level activity" in Taal Volcano in Batangas province. It also observed a slight increase in sulfur dioxide emissions in the past two weeks.
On Monday, the Phivolcs raised Mayon Volcano's alert level from Level 1 (abnormal) to Level 2 (increased unrest) due to increased rockfall.
In an advisory, Phivolcs said that from an average of five rockfall events per day, the frequency has increased to 49 from 5 a.m. of June 4 to 5 a.m. the next day.
A total of 318 rockfall events and 26 volcanic earthquakes have been recorded since April 1, Phivolcs said.
DSWD Bicol regional director Norman Laurio said he has already alerted the provincial Quick Reaction Team (QRT) and the chiefs of the Municipal Action Teams.
"We have instructed the QRTs and the MATs to have close coordination with their respective LGUs (local government units) and provide updates if necessary. This afternoon, we will coordinate with PDRRMO (Provincial Disaster Risk Reduction Management Office) for any updates or advisory," Laurio reported to Gatchalian. (PNA)