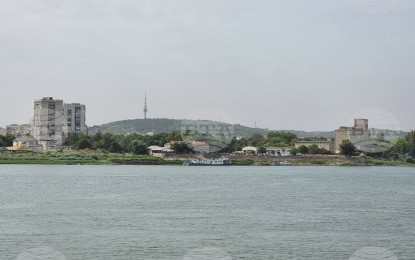 SILISTRA – The town hall in Silistra, Northeastern Bulgaria, will purchase a passenger catamaran, reinforce the bank and build a ramp providing access for small vessels to the river bank under a EU project, Deputy Mayor Miroslav Todorov.
Nearly EUR 2 million will be disbursed under the Interreg V-A Romania-Bulgaria programme 2014-2020.
The local authorities in the Calarasi, Romania and Silistra, are partners under the project.
The local authorities have selected contractors to carry out the reinforcement activities and for the passenger vessel.
The vessel should provide a link across the Danube between Silistra and Calarasi. It will be 14 m long and 6 m wide.
The catamaran will have two electric engines, with a speed of 13 km/h. It will carry up to 28 passengers and a crew of two.
"The project is extremely important for the citizens and visitors. The idea is to provide navigability between Silistra and Calarasi. To this purpose we'll purchase a catamaran and our Romanian partners will acquire a floating bus. These vessels will carry passengers between the two banks of Danube under a fixed schedule and depending on the river level. Tourist routes will be drawn up for the visitors of both cities," said Todorov.
The project is part of the politics of the local authorities to establish Silistra as a tourist destination.
The aim is to improve the navigation route and the infrastructure on both banks of the Danube.
In addition two river port terminals will be built in the Bulgarian and Romanian side. (BTA)