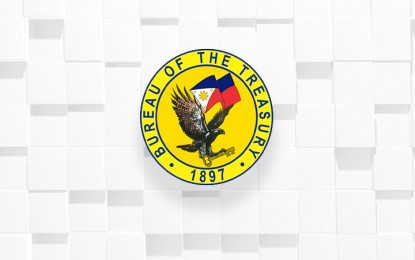 MANILA – The Bureau of Treasury (BTr) on Tuesday fully awarded the reissued 10-year Treasury bonds (T-bonds).
With a remaining term of four years and nine months, the security fetched an average rate of 5.805 percent, lower than the coupon rate of 6.250 percent set on its first issuance in April 2018 and the previous five-year auction result.
Total tenders amounted to PHP41.7 billion.
"With its decision, the committee raised the full program of PHP25 billion, bringing the total outstanding volume for the series to PHP100.2 billion," the BTr said.
In a comment, Rizal Commercial Banking Corporation (RCBC) chief economist Michael Ricafort said the auction yield eased after the latest easing trend in the headline inflation.
Inflation in May decelerated to 6.1 percent from 6.6 percent in April.
The auction yield also eased following markets anticipation of a possible pause on Federal Reserve rates on June 14 and also a pause of local policy rates on June 22. (PNA)