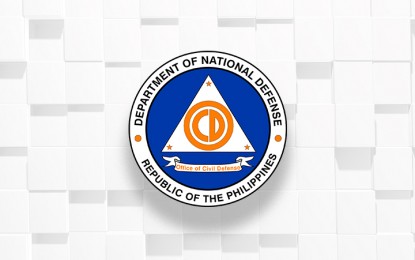 MANILA – The Office of Civil Defense (OCD) on Tuesday said it is constantly monitoring the activity of the Taal and Mayon volcanoes even if there is no imminent threat of a major eruption.
"Though there is no imminent threat of a major eruption coming from Taal and Mayon, as seen in the latest bulletins of PHIVOLCS (Philippine Institute of Volcanology and Seismology), our mandate to proactively prepare for these possible hazards dictates that preparations continue to prevent casualties and other damages," OCD administrator Undersecretary Ariel Nepomuceno said in a statement Tuesday.
Nepomuceno, who is also the National Disaster Risk Reduction and Management Council (NDRRMC) executive director, urged the public to comply with the precautions advised by PHIVOLCS to communities surrounding these volcanoes, especially on accessing the danger zones and exposure to the noxious gas emissions.
To date, Mayon Volcano is at Alert Level 2 while Taal Volcano is at Alert Level 1.
"We have instructed our regional civil defense offices and regional DRRM councils to ensure that all preparations are in place in case a repeat of the previous volcanic episodes happens. This is standard procedure for the OCD as we continue to ensure that local governments are onboard and ready for any contingency," the OCD chief emphasized.
Meanwhile, Nepomuceno said early preparations done by local government units (LGUs) and the communities made a difference in ensuring the safety of the people against the threat of Typhoon Betty.
He made this announcement as the OCD on Tuesday closed operations for the weather disturbance in Camp General Aguinaldo, Quezon City.
"We thank all the member agencies of the NDRRMC, the regional DRRM councils, local government units, partner organizations and our people for their cooperation as we prepared for the possible onslaught of Super Typhoon Betty," Nepomuceno said.
More than 5,000 persons were preemptively evacuated by local governments in Regions 2, 3, Mimaropa, 6 and 7, as part of precautionary measures in areas at risk of flooding and landslides.
A total of PHP11.2M worth of assistance had been provided by the Department of Social Welfare and Development (DSWD), the LGUs and the OCD.
Bulk of these items such as family food packs, hygiene kits, drinking water, shelter packages and tents were all prepositioned in the different warehouses and storage facilities of the DSWD, RDRRMCs and local government units prior to the storm's onslaught.
Financial assistance was also provided to affected families to jumpstart the local economy in the storm's aftermath.
So far, ongoing assessments have identified 102 damaged houses, PHP133,000 damage to agriculture and PHP68,695 worth of damage to infrastructure.
Casualty monitoring yielded one injured person in Benguet province and one fatality in Aklan province due to a lightning strike, which is subject to validation.
"Let us continue doing these kinds of preparations against storms. Whether the storm directly hits the country or not, it is essential that our efforts be more than enough to ensure the safety of all communities, especially high-risk areas," Nepomuceno said. (PNA)