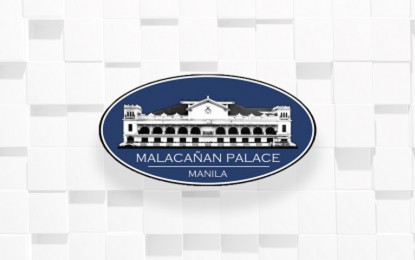 MANILA – President Ferdinand R. Marcos Jr. has appointed former Sultan Kudarat governor Suharto Mangudadatu as Director General of the Technical Education and Skills Development Authority (TESDA), Malacañang announced Tuesday.
Mangudadatu's appointment was confirmed by Presidential Communications Office (PCO) Secretary Cheloy Garafil.
"President Ferdinand R. Marcos Jr. today appointed former Sultan Kudarat Governor Suharto Mangudadatu as Director General of the Technical Education and Skills Development Authority," Garafil said in a statement.
Created by virtue of Republic Act 7796 or the Technical Education and Skills Development Act of 1994, the TESDA is the government agency tasked to manage and supervise technical education and skills development in the Philippines.
TESDA formulates manpower and skills plans, sets appropriate skills standards and tests, coordinates and monitors manpower policies and programs, and provides policy directions and guidelines for resource allocation for the technical-vocational education and training institutions in both the private and public sectors.

Garafil said Mangudadatu has a notable career in public service, given his leadership abilities.
Mangudadatu served as representative of Sultan Kudarat's First District from 2016 to 2019 and in the lone district of the province from 2004 to 2007.
"During this time, he actively represented his constituents at the national level, advocating for their interests and working towards their betterment," Garafil said
Mangudadatu was elected as Sultan Kudarat governor from July 2007 to June 2016, implementing various initiatives and programs aimed at the development and progress of the province.
He was re-elected as governor, serving a second term from July 2019 to June 2022.
From July 1998 to June 2004, he served as the municipal mayor of Lutayan, Sultan Kudarat.
Mangudadatu pursued his college education at the South Western University in Cebu province where he obtained a Bachelor of Science degree in Physical Therapy.
In recognition of his outstanding achievements in his field and exemplary service to his fellowmen, Mangudadatu was conferred with an honorary Doctor of Philosophy degree from Sultan Kudarat State University.
Oath-taking
Meantime, Bases Conversion and Development Authority (BCDA) acting president and chief executive officer (CEO) Joshua Bingcang also took oath on Tuesday, according to the PCO's Facebook post.
Based on a photo uploaded by the PCO, Executive Secretary Lucas Bersamin administered Bingcang's oath of office.
Bingcang's appointment was announced by the PCO on Monday.
Prior to his new appointment, Bingcang was the president and CEO of the Clark International Airport Corp., a subsidiary of the BCDA mandated to ensure the development of the Clark civil aviation complex.
Bingcang also previously served as BCDA senior vice president. (PNA)