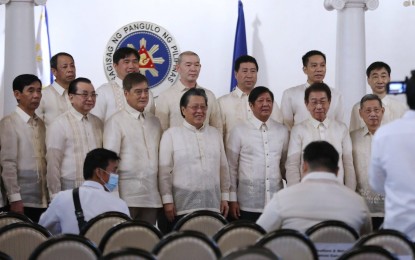 MANILA – The government is doing its best to improve the business climate in the Philippines, President Ferdinand R. Marcos Jr. assured a group of Filipino-Chinese business leaders on Wednesday.
During the oath-taking of the new set of officers of the Federation of Filipino-Chinese Chambers of Commerce and Industry, Inc. (FFCCCII), Marcos said his administration has already taken the necessary steps to address the issues on ease of doing business in the country.
"Cognizant of the concerns of the sector, we will continue to listen and exert efforts to improve business climate and foster ease and efficiency of doing business," Marcos said in a speech delivered during the oath-taking ceremony at Malacañan Palace in Manila.
"We have taken note of the issues that you have raised during our meeting last year and we have initiated many steps and adjustments to address those challenges," he added.
Marcos said the government is implementing strategic initiatives that would benefit the business sector, including the digitalization efforts and the improvement of tax administration and fiscal incentives system.
In October 2022, Marcos met with the FFCCCII to discuss goals and plans to usher the Philippine economy into the new normal.
Marcos said his administration would continue to preserve and strengthen its "reliable" and "mutually beneficial" partnership with the FFCCCII.
"We look forward to further deepening and strengthening that relationship through continuing dialogue and amicable approaches," he said.
Marcos said the FFCCCII is one of the "most important and trusted" partners of the government, acknowledging the federation's "high-impact" social civic projects in the country.
He expressed optimism that strengthened partnership for the economic revitalization would yield "greater benefits for businesses, our citizens and our country."
"Rest assured that this administration will continue to support this healthy relationship. It is not only a healthy relationship, it is one that we consider to be a necessary partnership, and I think it has been made clear that the policy of this administration is to have the critical partners in the transformation of our economy," Marcos said.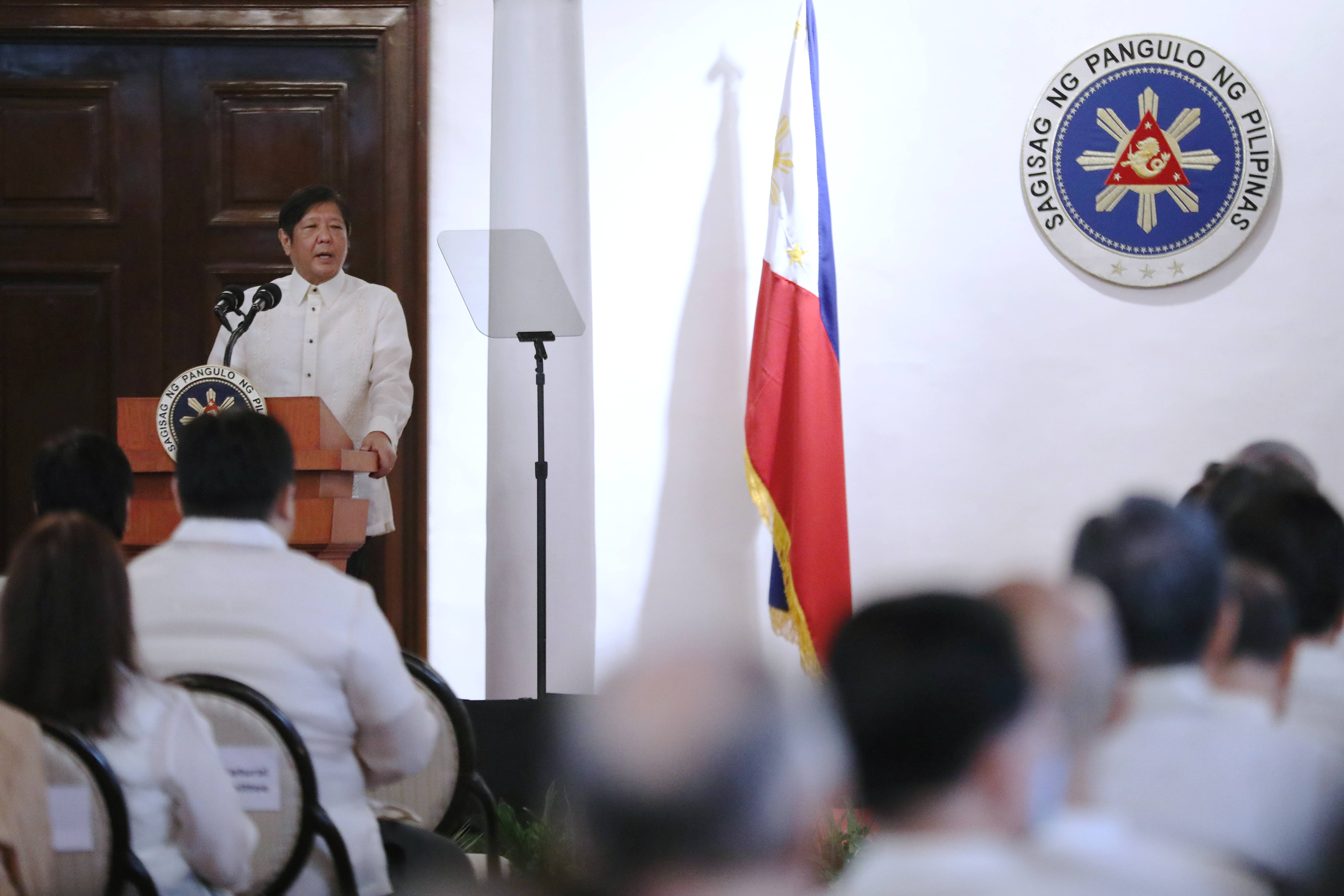 "May this partnership between the Philippine government and the Federation live on for decades to come. Let it remain to be the government's dependable ally in the pursuit of our aspirations for a prosperous, inclusive and resilient society, and a more comfortable, secure life for us all," he added.
Marcos also urged the newly elected FFCCCII officers to sustain the federation's legacy.
"With your unquestionable and proven dedication, wisdom and professionalism, I am certain that we will have positive influencers and prime movers in our communities to ably guide or economy to greater heights," he said. (PNA)