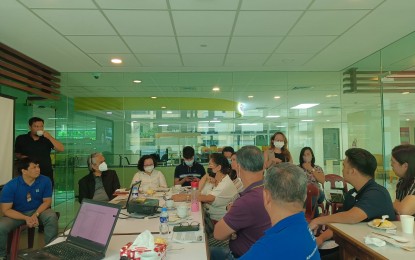 CITY OF SAN FERNANDO, Pampanga – The Department of Science and Technology (DOST) is stepping up efforts to help revive the once robust jewelry industry in Bulacan province.
Through the DOST-Provincial Science Technology Office (PSTO)-Bulacan and Metals Industry Research and Development Center (MIRDC), a consultative meeting with the stakeholders and collaborators was held at the Bulacan State University Tuesday to discuss the agency's proposed "Niche Center in the Region for R&D" (NICER) program.
The NICER program capacitates higher educational institutes (HEIs) in the region to make significant improvements in regional research by integrating development needs into existing R&D (research and development) capabilities and resources.
The DOST, through the NICER Program, provides institutional grants for HEIs to undertake quality research that will catalyze and promote regional development.
DOST-PSTO Bulacan Director Angelita Q. Parungao said in an interview on Wednesday that the meeting was conducted to revive the jewelry industry through the inputs of various science and technology interventions.
Parungao said one of the current priorities of the DOST is the development of creative industries in the country.
She said jewelry is among the sunset industries in Bulacan that need to be revitalized to create more jobs and give the residents a better income.
"The jewelry sector is historically one of the key industries in Meycauayan City, Bulacan but the industry is approaching its sunset if no intervention from the government is implemented," she said.
Likewise, the Department of Trade and Industry (DTI) is working hand in hand with local micro, small and medium enterprises in the crafting of jewelry industry plans and roadmaps.
Mary Grace Sta. Ana Reyes, DTI-Bulacan information officer, said there is an urgent need for adopting new business models and concepts, including strengthening and reactivating industry associations' visibility in the development process, which is seen as crucial for the business community to thrive in the fast-changing times.
"The Covid-19 pandemic has changed the local economic landscape thus, it is urgent to promote innovation and sustainability as strategies for industry development and expansion," she said. (PNA)