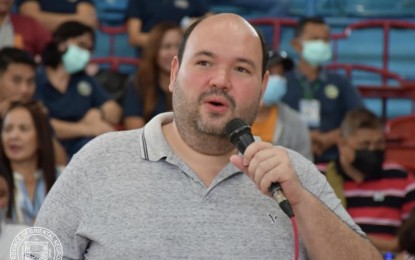 DUMAGUETE CITY – Newly-installed Negros Oriental Governor Manuel "Chaco" Sagarbarria on Wednesday said he is against the postponement of the Barangay and Sangguniang Kabataan Elections (BSKE) in the province.
But he quickly added that should President Ferdinand R. Marcos Jr. decides to defer the BSKE in the province, he would support it completely.
"Whatever the President says, I will respect that one hundred and one percent with no questions asked. On a personal note, I would prefer that the barangay and Sangguninang Kabataan elections in the province be held simultaneously with the rest of the country," Sagarbarria said during his first press briefing as top provincial official.
He said postponing it would require additional effort, time, and resources for the national government.
There is also the risk that the delay in the election might be politicized, he added.
Sagarbarria also said that many barangay chairpersons, who he has spoken to these past days, would not want to postpone the elections either, added that this is also the wish of their constituents.
The governor said delaying the election might also affect his efforts to bring unity to the province, which is his first priority after he became the governor last week.
There have been calls to postpone the BSKE in Negros Oriental to avoid violence and other security and peace and order problems following the assassination of Gov. Roel Degamo last March 4.
The Comelec has scheduled a series of public hearings in different towns and cities in Negros Oriental until the third week of June.
Comelec chairperson George Garcia will be attending the public hearings to determine whether there is a need for postponement or to place the province under Comelec control. (PNA)