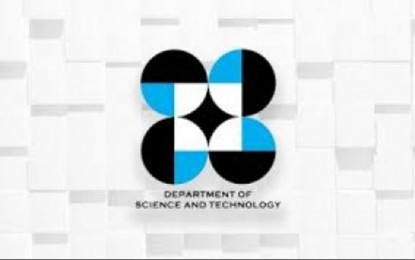 SAN FERNANDO CITY, La Union–The Department of Science and Technology (DOST) has awarded some PHP2.1 million to six micro, small and medium enterprises (MSMEs) entrepreneurs in La Union province.
DOST Ilocos Region project technical aide Christian Dominic Casimiro, in a statement issued on Wednesday, said the amount was given to the beneficiaries through the Small Enterprises Technology Upgrading Program (SETUP) program.
The beneficiaries include the owners of Ida Wood Crafts Manufacturing, B Amigos' Wood Crafts Manufacturing, 4J Padilla-Gale Ricemill, Dr. Ronald Alwit Farm, Calica's Fruit Products, and Ayaoan Lumpia Wrapper Manufacturing.
He said Ida Wood Crafts Manufacturing was allotted PHP148,300 for the upgrade of the manufacturing firm through the acquisition of one unit jointer and one unit tenoner.
B Amigos' Wood Crafts Manufacturing is set to acquire one unit jointer, one unit mortiser, one unit tenoner, one unit band saw, and one unit air compressor, amounting to PHP329,000.
The 4J Padilla-Gale Ricemill was allotted PHP600,000 for the acquisition of one set of compact rice milling machine while the Dr. Ronald Alwit Farm is expected to upgrade their production by acquiring one unit feed mill mixer and one unit hammer mill worth PHP360,000.
Calica's Fruit Products was allotted with PHP205,000 for the purchase of one unit pneumatic hose type filling machine and two units semi-automatic four-hole cup sealing machines and the Ayaoan Lumpia Wrapper Manufacturing was allotted PHP545,520 for one unit lumpia wrapper making machine, one unit stainless steel table, and one unit stainless steel cabinet.
SETUP is one of DOST's flagship programs that aims to help MSMEs to improve their products, services, operations, competitiveness, and productivity through the adoption of technological innovations.
"The MSMEs could receive innovation enabling funds amounting to as much as PHP5 million which they could pay in three to five years, assistance in procuring the necessary equipment and training," according to DOST.
It is one of DOST's strategies to encourage and assist MSMEs in adopting technology and innovations to enhance operational efficiency, boost productivity, and promote the competitiveness of products and services. (PNA)