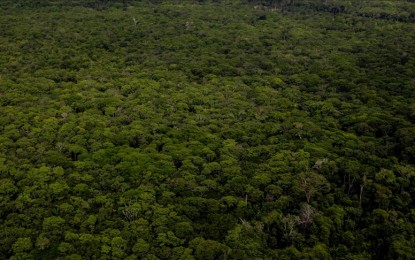 MEXICO CITY – Deforestation in Brazil's Amazon rainforest fell by 31% from January to May compared to the same period last year, according to data released Wednesday by the National Institute for Space Research (INPE).
As observed by DETER, an alert system that measures the level of forest coverage in the Amazon rainforest, there were 1,986 square kilometers (766 square miles) of deforested area in the first five months of this year versus 2,867 square kilometers between January and May of 2022.
State news outlet Agencia Brasil reported that only 20 municipalities within the Amazon region represent 55% of the deforestation detected from January to May.
This week, the Brazilian government launched the latest edition of the Plan to Prevent and Combat Deforestation in the Legal Amazon (PPCDAm).
The plan, which sets 130 goals to reach by 2027, lists a series of actions to be taken to preserve the Amazon including embargoes of deforested areas, the imposing of fines, the hiring of more staff, increases in site inspections and land title regularization.
In May, the World Bank issued a report underscoring the need for the Brazilian government to push for an economic development model holding the preservation of forests and the raising of living standards as its core.
In the report, it said that a preserved Amazon is worth up to USD317 billion annually.
In arriving at this value, the bank took into account everything the forest is capable of providing.
"As a public good, the value of the Brazilian rainforest includes its ecosystem services, which are estimated at USD20 billion annually for the South American region alone. These services include the necessary rainfall for regional agriculture and protection against soil erosion and fires," said the report.
The World Bank estimation establishes that this represents seven times the value created by the private industry's extraction, felling and widespread exploitation of the biome, a large region with a certain climate and certain types of living things.
In addition, the World Bank reported that the increased deforestation could bring the rainforest to a point where it would no longer be possible to reverse its harmful effects. (Anadolu)