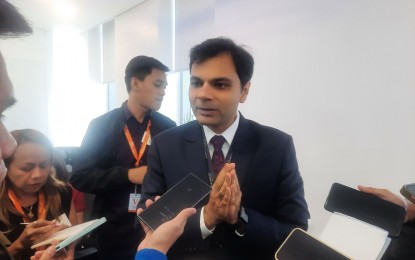 CEBU CITY – American customer experience (CX) solutions firm Concentrix has underscored the need for Filipino talents for reskilling and upskilling amid the rising application of artificial intelligence (AI) in business operations.
Concentrix Philippines Delivery and Operations senior vice president and country leader Amit Jagga said talents in the business process outsourcing (BPO) industry should adapt with the advanced technologies and innovation being rolled out by companies.
"AI and automation have been in existence for the last 15 to 20 years and together with machine learning, are constantly evolving," Jagga told reporters Tuesday during a site visit at Concentrix Cebu Montage.
He said repetitive work in the industry will be automated, but these will be replaced by more complex transactions that would require the "human touch".
"So while automation creates disruption to the existing work, the CX industry in total will still continue to grow with new industries and more complex work," he added.
Jagga said companies should invest in continuous training of their talents and help them to be future-ready.
"When you have so much skills, you do not risk the issue of people being left without a job in between because there will be sufficient opportunities," he said.
"The risk would be for people who will not reskill because the technologies will change, the world will change, and therefore there's constant reskilling needed to adapt and remain successful. "
Jagga said that despite adapting new technologies, Concentrix in the Philippines continues to expand its headcount.
Concentrix is the country's largest private employer with over 100,000 employees across the country. (PNA)