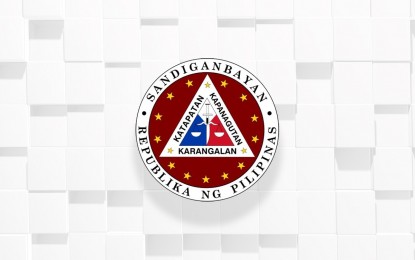 MANILA - The Sandiganbayan has denied the appeal filed by the former chief of the Register of Deeds in the province of Bukidnon, and affirmed the ruling of the Bukidnon regional trial court (RTC) finding him guilty of graft and sentencing him to up to 10 years imprisonment.
In a decision dated June 6, the anti-graft court's Sixth Division denied the appeal filed by Atty. Manuel C. Felicia, and affirmed the 2020 ruling of the Bukidnon RTC finding him guilty of violation of RA 3019 or the Anti-Graft and Corrupt Practices Act.
In affirming the conviction, the Sandiganbayan said that following Felicia's acts, "the registration process was railroaded, so to speak" and the integrity of the system "was subverted in a high-handed manner by the very official who swore to preserve it."
The tribunal said Felicia "arbitrarily bypassed statutory safeguards, and leapfrogged tax collection to make for the illicit conveyance."
In 2008, the Office of the Ombudsman consolidated complaints against Felicia filed by the local Bureau of Internal Revenue regional director and private individuals following anomalies in the issuance of transfer certificate of titles from deceased registered owners.
In 2020, Felicia was arrested in an entrapment operation led by the Criminal Investigation and Detection Group (CIDG) following a complaint by Policarpio Catalan claiming that Felicia asked for cash for the immediate approval and release of a certificate of land title. (PNA)