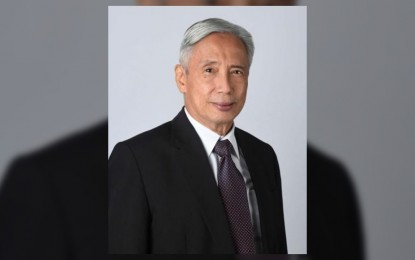 MANILA – The Bangko Sentral ng Pilipinas (BSP) has slashed regulated financial institutions' reserve requirement ratio (RRR) effective June 30, the day that regulatory relief measures allowing banks' lending to small business as RRR compliance expire.
In a statement on Thursday, the central bank said RRR of universal and commercial banks (U/KBs) and non-bank financial institutions with quasi-banking functions (NBQBs) were slashed by 250 basis points to 9.5 percent; digital banks, 200 basis points to 6 percent; thrift banks (TBs), 100 basis points to 2 percent; and rural banks (RBs) and cooperative banks (coopbanks), 100 basis points to 1 percent.
"The new ratios shall take effect on the reserve week beginning 30 June 2023 and shall apply to the local currency deposits and deposit substitute liabilities of banks and NBQBs," it said.
The BSP said the RRR cut is aimed to "ensure stable domestic liquidity and credit conditions" as the alternative modes of RRR compliance ends this month.
Earlier, BSP Governor Felipe Medalla indicated the need to cut RRR to address any rate tightening effects on banks' liquidity position once the pandemic-related measures allowable period ends.
The BSP statement said the RRR cut "is in line with the BSP's ongoing efforts towards a more active and flexible approach to liquidity management through market-based monetary operations."
Last week, the central bank announced that it would offer starting on June 30 the 56-day BSP Bill, an additional facility aimed at mopping off excess liquidity from the financial system.
The central bank said the reduction in RRR "do(es) not constitute any shift in the BSP's monetary policy settings."
"The BSP continues to prioritize bringing inflation back towards a target-consistent path over the medium term and will continue to signal its monetary policy stance through the key policy interest rate, or the rate on the overnight reverse repurchase facility," it added.
Meanwhile, Rizal Commercial Banking Corporation (RCBC) chief economist Michael Ricafort said the RRR cut for big banks is expected to infuse about PHP325 billion into the financial system.

He said the liquidity boost can be used for additional lending by the banks as well as increase the financial institutions' capacity to purchase government securities (GS), fixed income instruments, and equities, among others.
He said the issuance of the 56-day BSP bill will "help stabilize the exchange rate and overall inflation."
"The RRR cut is also fulfilling the promise/target (of the BSP) a few months/years ago to bring down the large banks' RRR to single digit levels by the end of the BSP Governor's term on June 30, 2023; to better align with the rest of the region mostly at single-digit RRR, as well as to phase out/away from RRR as a major liquidity management tool and further shift/transition to the BSP ODF/TDF (overnight deposit facility/term deposit facility) every Wednesday and BSP securities/bills every Friday as the main liquidity tools under the Interest Rate Corridor (IRC) system since 2016," he added. (PNA)