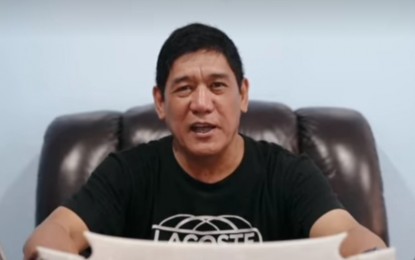 BACOLOD CITY – Three village chiefs in Negros Occidental, including one in this capital city, who were charged for alleged links to an illegal Small Town Lottery (STL) operation in Kabankalan City, have been cleared by the City Prosecutor's Office there.
The criminal complaints against Noli Villarosa, barangay chair of Tangub here, as well as Joel Alibango of Barangay 5 and Franz Leonard Siguero of Barangay 6 in the southern city, were filed by the National Bureau of Investigation (NBI) in March.
"As far as we are concerned, the information is correct that the case we filed against the barangay captain has been dismissed," NBI-Bacolod agent-in-charge Renoir Baldovino told reporters on Thursday.
According to NBI special investigator William de Arca Jr., the agent assigned to the case, the complaints against Villarosa and the other two village chiefs were dismissed for "lack of sufficient evidence."
"The fiscal's office (in Kabankalan City) resolved to dismiss the case that we filed against the barangay captains. We received a copy of the decision last week," de Arca said.
In a telephone interview, Villarosa told reporters that before he could submit a counter-affidavit after he requested an extension, the complaint was already dismissed.
He reiterated that he has not been involved in such kind of illegal activities.
"I don't have the capacity for that. It involves millions. I'm in politics. It's politically-motivated," he added.
The three village chiefs were charged with violation of Presidential Decree 1602 as amended by Republic Act 9287, which penalizes persons involved in illegal numbers games.
Baldovino then said the investigation showed that in Kabankalan, Villarosa is the "financier" while Alibango and Siguero are the "protectors." (PNA)