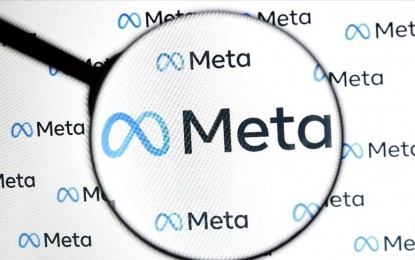 ISTANBUL –Technology firms laid off around 200,000 workers in the first five months of this year due to risks of a global recession caused by higher interest rates and falling ad revenues, according to data compiled by Anadolu from tracking website layoffs.fyi on Wednesday.
A total of 202,399 employees from 749 tech companies lost their jobs, the data showed.
The figure is a significant increase from a total of 164,709 employees that were let go in 2022 by 1,057 tech firms.
Most of the layoffs came at US tech companies, such as Google's parent Alphabet, followed by Meta, formerly known as Facebook, Microsoft and e-commerce firm Amazon.
Google cut 12,000 jobs in late January, while Meta started in mid-March parting ways with 10,000 employees and closing another 5,000 open positions.
After laying off more than 11,000 employees in November last year, which was 13 percent of its workforce, Meta began a new round of layoffs in mid-April.
The latest job cuts in Meta affected Facebook, Instagram, WhatsApp, research unit Reality Labs, which is Meta's VR development, and Quest -- the virtual reality headset developed by Reality Labs.
Microsoft announced in January it will lay off 10,000 workers, less than 5 percent of its workforce, by the end of September this year.
Amazon, also in January, started dismissing 18,000 employees, approximately 5 percent of the firm's 350,000 corporate employees around the world, from its workforce -- the biggest layoff in the company's history.
The e-commerce major later announced in March that it will cut off around 9,000 more positions in the following weeks.
The company's total workforce doubled during the coronavirus pandemic to meet the high demand in e-commerce during quarantine measures, climbing to more than 1.6 million by the end of 2021, up from 800,000 at the end of 2019.
Reddit, Disney, 3M, Yahoo, Affirm, Zoom, Dell, IBM, Salesforce and PayPal also sacked workers by the thousands in the US during recent months.
Outside the US, Canadian e-commerce firm Shopify laid off 2,300 workers in May, and German on-demand delivery service Flink cut 8,000 jobs in April.
Swedish telecommunications firm Ericsson reduced its workforce by 8,500 in late February, while German software company SAP parted ways with 3,000 employees in January. (Anadolu)