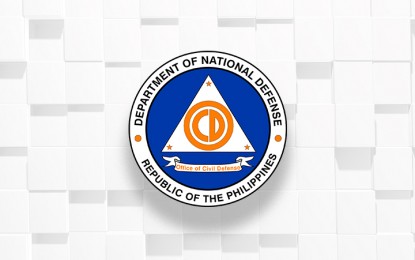 MANILA – The Office of Civil Defense (OCD) is coordinating with concerned government agencies on possible interventions to be implemented with the raising of the alert levels and the growing unrest of Mayon and Taal volcanoes, its chief said Friday.
"We are coordinating with Phivolcs (Philippine Institute of Volcanology and Seismology) on the volcanic activities of Mayon and Taal, as well as with the Department of Environment and Natural Resources, Department of Health, and our counterparts in Bicol Region and Calabarzon for interventions that need to be implemented," OCD administrator and National Disaster Risk Reduction and Management Council (NDRRMC) executive director, Undersecretary Ariel F. Nepomuceno, said in a statement.
Nepomuceno also said the OCD has directed its offices in Bicol and Calabarzon to enhance their coordination with local disaster risk reduction and management councils and support agencies to ensure the safety of the communities.
Phivolcs has put Mayon under Alert Level 3, warning residents of an increased tendency for a hazardous eruption and calling for vigilance against pyroclastic density currents, lava flows, rock falls, and other volcanic hazards.
"We call on the communities in the area to always follow the warnings and orders of authorities, such as the evacuation inside the 6-km. radius permanent danger zone or PDZ," Nepomuceno said.
Pilots have also been advised to avoid flying close to the volcano's summit as ash from any sudden eruption can be hazardous to aircraft.
Phivolcs, meanwhile, said Taal remains under Alert Level 1 as of 5 a.m. Friday, with one volcanic tremor recorded.
It recorded 2,941 tonnes of sulfur dioxide emission on Thursday.
People residing near Taal have been urged to limit their outdoor activities and close their doors and windows to limit exposure to vog, fine droplets containing volcanic gas that is acidic and can cause irritation to the eyes, throat, and respiratory tract. (PNA)