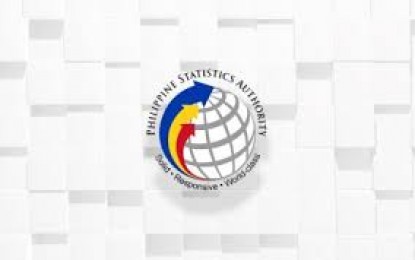 MANILA – The country's trade deficit declined by 14.9 percent in April, based on data from the Philippine Statistics Authority (PSA).
In a report released Friday, the PSA said the balance of trade in goods or the difference between the value of exports and imports, recorded a deficit of USD4.53 billion, down from USD5.3 billion in April last year.
The total external trade in goods amounted to USD14.34 billion, down by 18.6 percent from last year's USD17.60 billion.
The total value of exports reached USD4.90 billion from USD6.14 billion.
Electronics products continued to be the country's top exports with total earnings of USD2.67 billion, followed by other manufactured goods (USD275.9 million), and other mineral products (USD207.93 million).
By major trading partner, exports to People's Republic of China comprised the highest export value amounting to USD772.47 million or about 15.8 percent of the country's total exports during the month.
Other major trading partners include the United States of America, Japan, Hongkong, and Singapore.
The total imported goods in April meanwhile amounted to USD9.43 billion, down by 17.7 percent from the USD11.46 billion in the same month last year.
The commodity group with the highest imported value was electronic products, which amounted to USD2.12 billion or 22.5 percent of the country's total imports.
In a comment, Rizal Commercial Banking Corporation chief economist Michael Ricafort said the narrower trade deficit during the month was due to the country's lower import bill amid a recent decline in global oil and other energy prices.
Ricafort said the decline was also due to lower prices of other imported commodities such as wheat and industrial metals.
"Still relatively higher prices and interest rates, locally and globally, also partly weighed on demand for some imports and for some of the country's exports," he said.
Ricafort said however the easing trend in inflation would support an easing of interest rates and the recovery in both exports and imports for the coming months. (PNA)