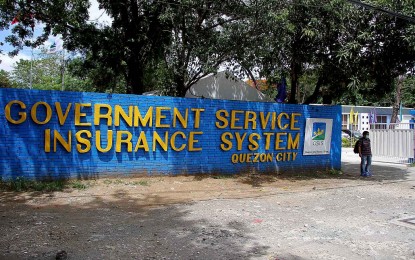 MANILA – Nearly 166,000 non-career employees will have the option to pay voluntary contributions to the Government Service Insurance System (GSIS) under Senate Bill No 2249.
The proposal, filed by Senator Jinggoy Estrada, aims to amend Republic Act (RA) No. 8291 or the GSIS Act of 1997, specifically Sections 13 (retirement benefits) and 13-A (conditions of entitlement).
GSIS is the social security program for government workers, except members of the Judiciary and Constitutional Commissions which are covered by separate retirement laws, contractual employees who have no employee-employer relationship with their agencies, and the Military and Uniformed Personnel of the Armed Forces of the Philippines and the Philippine National Police.
In a news release on Friday, Estrada noted that many employees from the public sector are excluded from such benefits as they do not complete the minimum number of 15 years of service.
He cited local government units and their staff who can only stay in office for three consecutive terms or a total of nine years and employees who serve under members of the national legislature who may not complete the required number of years as senators are elected to a six-year term and can serve for not more than two consecutive terms or 12 years.
He said that same case applies to the staff of the President and the Vice President who have a term of six years with no provision for reelection.
Unless they get reelected or hired in other government posts, many employees will be unable to receive pension coverage as they fall short of the needed years of public service.
Data from Civil Service Commission showed that as of June 2022, there are 1.82 million positions in government, 165,882 of which are non-career positions.
There are no provisions in RA 8291 which cater to non-career officials, who are eligible for separation pay only and are without any privilege to make voluntary contributions to the GSIS pension program.
GSIS members are entitled to social security benefits such as life insurance and retirement packages, which are particularly useful for senior members after dedicated years of public service.
The measure provides an option for qualified non-career service government employees to make voluntary contributions to the GSIS Fund to complete the minimum years of contribution for purposes of availing retirement and other applicable benefits.
"The bill honors the unwavering dedication and exemplary service of non-career personnel by ensuring that they may also enjoy social protection and adequate pension benefits once they retire," Estrada said. (With reports from Leonel Abasola/PNA)